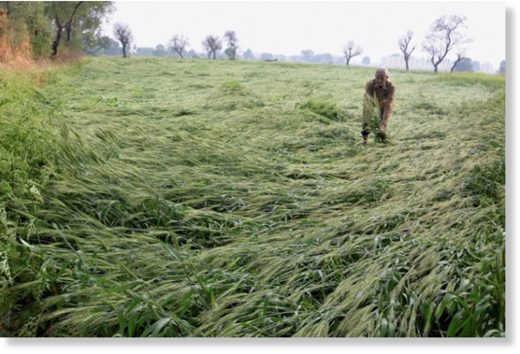 As many as 984 villages in Madhya Pradesh were hit by recent hailstorms that caused extensive damage to crops, an official said today.
Villages in Sehore, Bhopal, Hoshangabad, Shivpuri, Ashoknagar, Raisen and other districts in the state were lashed by hailstorms between Sunday and Monday.
State Chief Minister Shivraj Singh Chouhan yesterday held a meeting here and took a review of the post-hailstorm situation. He directed the officials to estimate the crop damage in a transparent manner, a public relations department official said.
During the meeting, Chouhan was informed that 984 villages were affected by hailstorms, he said.