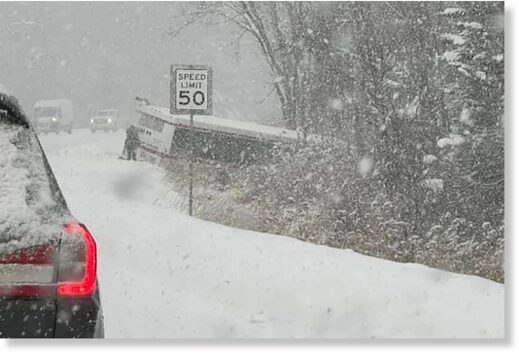 Significant winter weather hit communities across the interior Northeast on Wednesday morning, causing at least one fatal road accident.
As expected, more than 40 inches of snow fell over the past two days over parts of the Great Lakes and interior Northeast in the first significant lake-effect snow event of the season.
The heaviest snowfall was recorded at Constableville, New York, where 42.7 inches landed.
All lake-effect snow warnings expired at 7 a.m. Wednesday. By the afternoon, the snow was winding down across the Great Lakes, with a few flurries or light snow showers trickling across lakes into northwest Pennsylvania and western New York. Heavy snowfall is not expected through the rest of Wednesday, but 1 or 2 inches of snow will still be possible.