Storms
---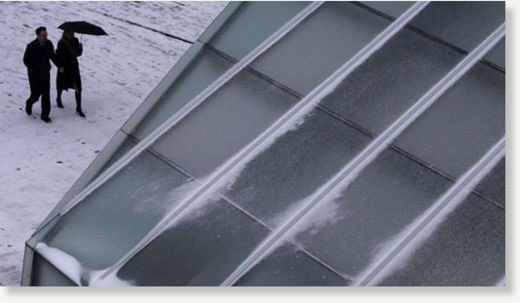 Several centimetres of snow hit Metro Vancouver and the Fraser Valley on Saturday night, leaving roads packed with snow and ice.
As much as eight centimetres fell in some areas, and Environment Canada said another five centimetres could fall by Monday morning at higher elevations.
However, rain was in the forecast for much of the region Sunday, and officials expected a lot of the snow would be washed away by evening.
By Sunday morning, most major arteries were cleared, but motorists were advised to drive cautiously since many back roads and side streets had not been plowed.
---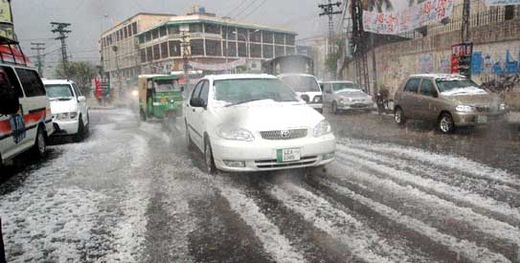 The storm struck the city at 4.45pm, concentrating its intensity downtown and in areas around Gulberg. Hailstones the size of small strawberries soon carpeted streets and rooftops.
People watched the freak turn of weather with a pleasant surprise. At some places some people panicked and started giving "azans".
A traffic gridlock followed the hailstorm, making driving a misery on roads awash with a hail of stones.
But on the other hand, motorists were seen relishing the happening instead of fuming over the traffic jam and the young made the most of the opportunity by playing with hailstones. Mobile phones were taken out to take stills and make movies of the falling hailstones.
Reports from different parts of the city indicated the storm was partial as many localities like Faisal Town merely received a light shower.
---
Authorities in Guyana are pumping water from flooded coastal villages following heavy rains during what is usually one of the driest months of the year.

Officials say about 10 inches (25 centimeters) of rain fell in a 24-hour period this week. That's more than the South American nation normally sees in the entire month of February.

Rice farmers fear they may have lost their crops in the middle of harvest season.

Guyana is the region's largest rice producer.

Agriculture Minister Robert Persaud said Saturday he was sending drainage equipment to hard-hit areas.

Authorities blame the rains on the weather phenomenon known as La Nina. The wet weather is expected to continue into March.
---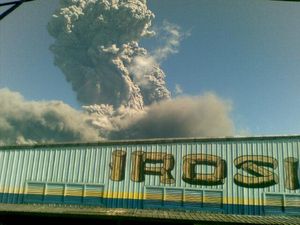 Sorsogon City, Philippines - Despite a relatively calm Mt. Bulusan, lahar started to flow down its slopes into a river in Irosin town on Sunday, hours after the rain that began Saturday night.
Close to 100,000 residents in slopes around the volcano, particularly in Irosin and Juban, feared flash floods in case torrential rains followed.
But Crispulo Diolita Jr., volcanologist at the Bulusan Observatory Center based in Cabid-an, Sorsogon City, told the I
nquirer
on the phone on Sunday that the lahar flows were still confined to the Rangas River channel.
Philippine Institute of Volcanology and Seismology (Phivolcs) and local officials rushed to Rangas River in Barangay Cogon, Irosin, on Sunday morning due to reports of heavy lahar flow triggered by the rain.
---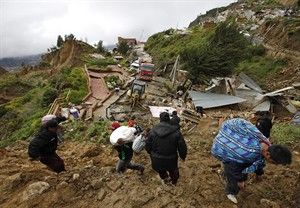 La Paz, Bolivia - Heavy rains caused a hilltop to collapse in a poor neighbourhood of the Bolivian capital Sunday, cracking roads, destroying at least 400 homes and burying people's belongings under mud and debris.
There were no fatalities but significant damage from the landslide in the barrio of Callapa, La Paz Mayor Luis Revilla said.
Edwin Herrera, a city government spokesman, called Sunday's slide the worst that La Paz has ever seen - and he said the earth was still moving downhill.
"So far we are talking about 5,000 (people) affected, but the slide is affecting neighbourhoods in lower areas," he said.
Residents began evacuating late Saturday when the hill, saturated after prolonged rains, began sliding and cracks appeared in streets and homes.
---
NDTV
Sat, 26 Feb 2011 15:21 UTC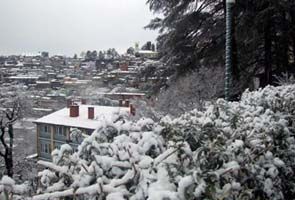 Get ready for yet another spell of cold weather in North India. Heavy snowfall in the hill states like Himachal Pradesh and Jammu and Kashmir have sent the mercury plummeting to freezing point.
The plains have also witnessed a drop in temperature as heavy rain lashed parts of Punjab and Haryana.
The Jammu-Srinagar National Highway, the only road link to the Valley, was closed for vehicular traffic on Saturday following heavy snowfall and rains. "The highway is closed for traffic due to heavy snowfall at Jawahar Tunnel, Banihal and Patnitop areas resulting in blockade," police said.
Srinagar experienced slight rainfall with mercury plummeting to freezing point before dawn and rising to 7 degree Celsius in the day, three notches below normal.
---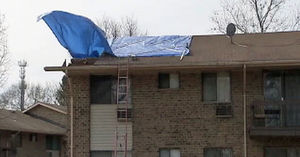 A storm with heavy rains and fierce winds ripped roofs from homes and toppled trees as a storm moved through Lakewood, N.J. Friday.
The microburst that hit Lakewood contained winds of 75 mph winds, according to the National Weather Service.
"It was spinning in a circle, like 'The Wizard of Oz.' The grills, chairs off of a patio,"
said Matthew Draheim a worker who witnessed the gusts.
The winds were so strong, part of the roof ripped away from an entire apartment building.
The four families that lived in the affected part of the building are staying in a hotel. They can return as soon as their homes are safe to be in, officials said.
---
Cochabamba, Bolivia - Authorities in Peru and Bolivia declared a state of emergency on Tuesday due to massive flooding affecting both Andean countries.

In Bolivia, three people died and almost 7,000 were left homeless by the strong rains hitting the country for the past weeks.

One of the victims died in Cochabamba and the other two in Tarija.

Six of the nine Bolivian administrative regions have been affected and the Bolivian government has released a special 20 (m) million US dollar aid package for the victims.


---
High winds today, rain tonight and possibly some snow on Saturday for western foothills of Spring Mountains, forecasters say

Get ready for a mostly cloudy and breezy day, with winds gusting as high as 50 mph in the Las Vegas Valley.

Temperatures will climb to the low 60s today, but the National Weather Service has issued weather advisories and warnings as a winter storm rolls in tonight, bringing wet weather and snow for the weekend.

The wind advisory, which runs from 10 a.m. today until 1 a.m. Saturday, includes Las Vegas, North Las Vegas, Henderson, Boulder City, Summerlin, Nellis, Mountains Edge, Seven Hills and Blue Diamond, the weather service said.
---