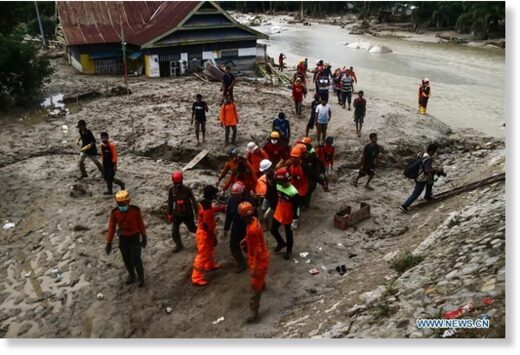 One person died and 11 were missing after flash floods hit near Lake Toba in Indonesia's North Sumatra province, the country's disasters agency BNPB said, with scores of people evacuated and rescue efforts underway.
Heavy rain followed by flash floods on Friday evening hit the region located on the shores of the lake, damaging dozens of houses, a church, a school and a hotel, BNPB said in a statement on late Saturday.
Lake Toba, the world's biggest volcanic lake, is a popular tourist destination for Indonesians and international visitors.