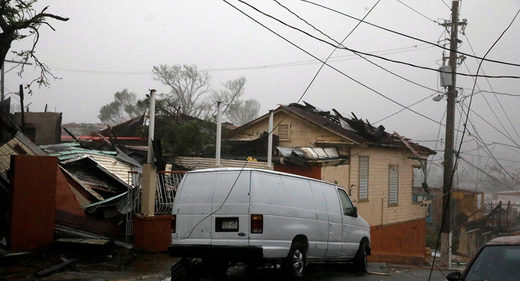 Hurricane Maria,
the first Category 4 storm to hit Puerto Rico since 1932
, is tossing all it has at the island nation after making landfall Wednesday morning.
​"
This is total devastation
," Carlos Mercader, a spokesman for Puerto Rico's governor, said in a statement. "
Puerto Rico, in terms of infrastructure, will not be the same... this is something of historic proportions
."