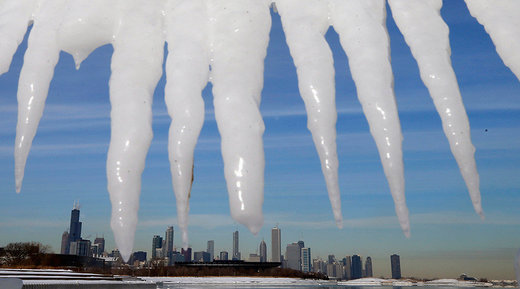 Ready, steady, bundle up! Jack Frost is about to dance across the Northeast with a freezing polar vortex making a dramatic return to the US. Chills, snow and rain are expected to make a landfall over the weekend, likely bringing old classics like slippery roads and flight delays.
Meteorologists predict that the freezing blast will cover midwestern and northeastern states for at least five to seven days. So, getting out extra scarves and gloves might be a good idea.
This year's polar vortex, or a shift in a stratospheric weather system, is already been predicted to be just as bad as the one that developed in January 2014, when record freezing temperatures gripped the US.
"Upper-level atmosphere configuration very similar in scale & magnitude as infamous Jan 2014 #PolarVortex popularized by me and @afreedma,"meteorologist Ryan Maue said on Twitter on Tuesday alongside maps comparing the two weather systems.
More than 200 million Americans are expected to be affected by freezing temperatures, snow and rain, or a mix of both.