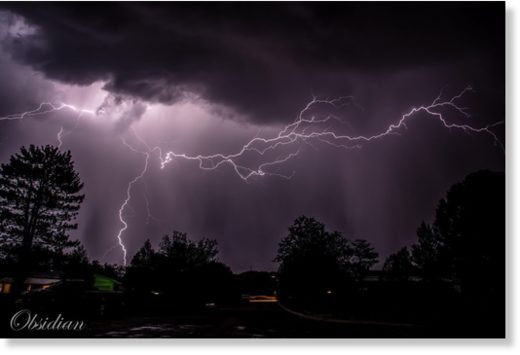 Lightning and heavy rains hit close to home over the weekend, with the Flagstaff Fire Department responding to three lightning-caused residential fires and the Coconino County Sheriff's Office conducting a number of weather-related search and rescue operations.
The lightning fires occurred at homes in University Heights, Continental, and Lake Mary Road. The first home was empty at the time of the fire while residents called the fire department to put out the blaze on the other two homes.

The fired was contained quickly and no one was hurt according to Flagstaff Fire Department Battalion B Chief Kristin Smith.

"We had some really close strikes this week," Smith said. "Each fire occurred on the roof of the homes and we were able to confine each fire to the area of origin so no serious damage was done."