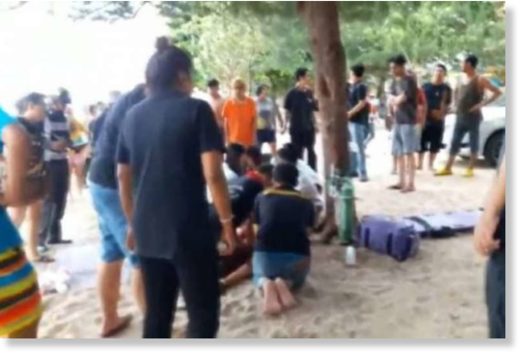 A woman was killed and her male companion injured by a lightning strike at Cha-Am beach in Petchaburi, south of Bangkok on Wednesday (May 25).
Police said they believed that both people were on their mobile phones, which could have been a factor in them being struck.
CCTV footage showed a flash and the two, who were sitting on a mat under a pine tree, were knocked over.
The 27-year-old woman, later identified as Supranee Khuenkankong, was found lying unconscious with burns to the right of her head and blood coming from her nose, mouth and ear. The unidentified man, who appeared to be in his 30s, was in a dazed state with burns on his left leg.