The Houston region might see new flooding as
more heavy downpours move in Wednesday afternoon, just hours after strong thunderstorms pounded the area for hours throughout the morning, leaving thousands of motorists stranded on flooded roadways
.
Some storms will sweep the area into the evening rush hour, according to the National Weather Service, which extended the flood warning until 4:15 p.m. for western Harris County, northern Fort Bend County and northeastern Wharton County.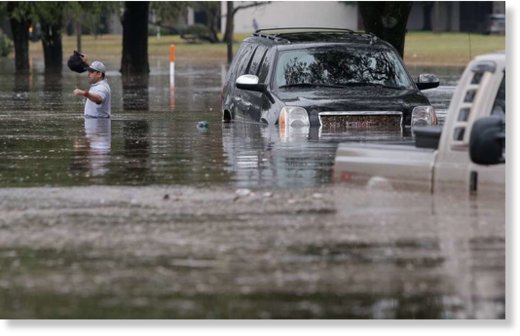 Forecasters said about 1 and 3 inches of rain could fall in afternoon storms, though some spots may record greater amounts as the storm system marches eastward across the region.
The new round of rain could prompt new flooding, especially in areas already hit hard in morning cloudbursts that left up to 6 inches of rain in some areas.