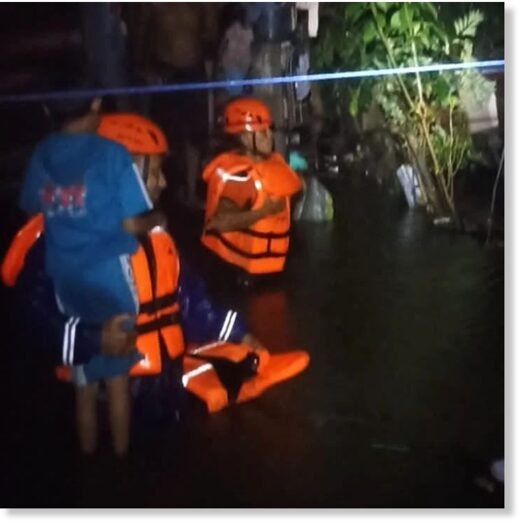 More heavy rain has caused havoc on the island of Sulawesi in Indonesia. Disaster authorities report at least 2 people have lost their lives, one person is missing and thousands have been affected after floods in South Sulawesi Province. Flooding has also affected areas of Borneo Island in recent days.
Sulawesi Island
Hours of heavy rain late on 01 February 2023 triggered flooding in the city of Parepare. Flooding affected the districts of Ujung, Bacukiki, West Bacukiki and Soreng. Disaster authorities in the city reported the overflow of the Jawi-Jawi river in the Tegal area of the city in Ujung District.
Flood waters in areas close to the river were around 1 metre deep.