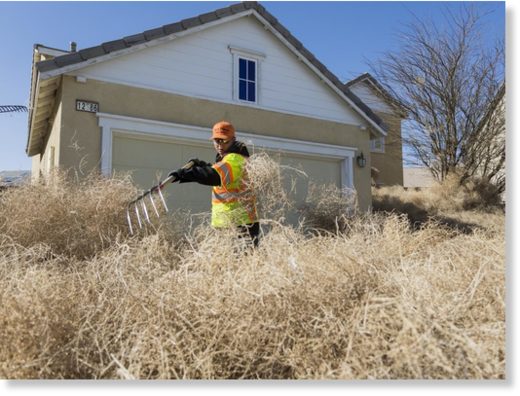 Heavy winds have caused a Southern California town to become deluged with tumbleweeds.
In Victorville, Calif., tumbleweeds accumulated so much, entire driveways and front sides of homes were covered in the dry, detached diaspores.
"Normally you get a few flying down the street or whatnot, but never this many that will stack up even this much,
" Victorville resident Tanya Speight
told KABC-TV,
referring to the hill of tumbleweeds in front of her home. "And this is mild compared to what it was actually in the back yard and in the front of the house. So no, it's never been this bad."