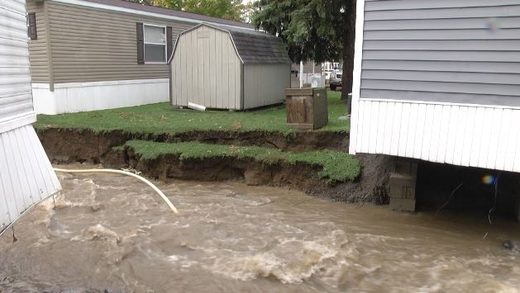 A large sinkhole opened up in a Watertown mobile home community Monday afternoon during the heavy rain.
Around a half-dozen homes were damaged at Evergreen Park off LeRay Street.
Nearby Kelsey Creek overflowed, pushing water into the park, resulting in a sinkhole.
"This is the third time that this sink hole, the ground went in and this is the third time that this lady, she's had to go through this," said Beverly Dalton, who lives in the park.
It's estimated the hole is at least 50 feet long and has caused some of the homes to tilt and sink.