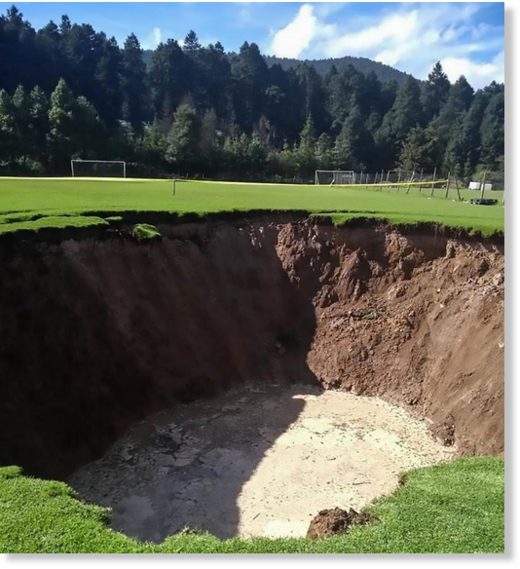 A football pitch has been left in utter ruin after a giant sinkhole formed in the centre of the field.
The incident is thought to have occurred after the pipes under the water sprinkler system apparently started leaking.
The affected pitch, in Cuajimalpa de Morelos, Mexico, now sports a gigantic sinkhole, well over six metres deep.
Fortunately, no one was playing on the field at the time when the hole first appeared - with no injuries as yet reported.