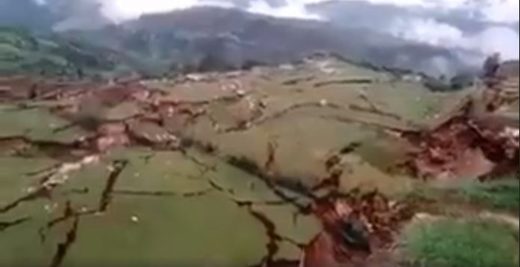 It comes after heavy rainfall and an ensuing landslide that destroyed more than 100 houses, a school and a hospital.
Over the past 10 days, more than 30 hectares of earth moved
as the ground was torn apart in the district of Llusco in the south of country.
Shocking footage shows deep chasms and crumbled buildings as stunned residents look on.
The government has since
declared a state of emergenc
y that is expected to last 60 days as authorities bring aid to the displaced.