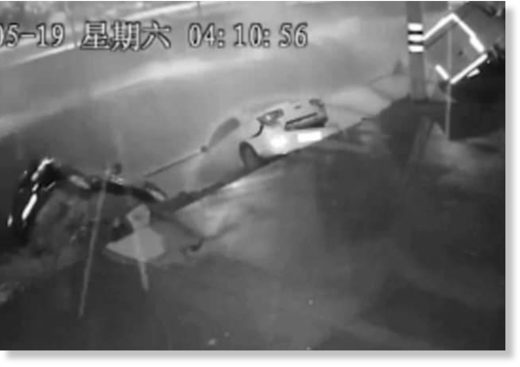 A large sinkhole has swallowed two cars and a minivan at a flood prevention works in east China.
Nearby CCTV footage captured a construction site collapsed and opened up a 10-foot-deep hole before dragging the vehicles into it.
There were no casualties reported in this incident. The constructions are now put on halt as local government ordered the company to repair the damaged pipes.