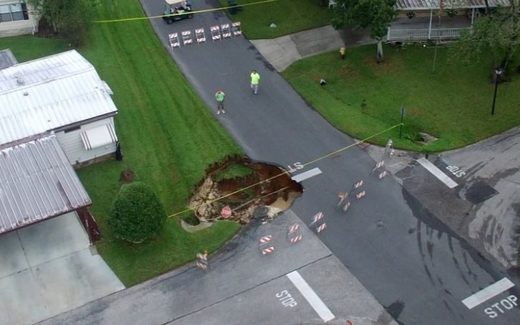 A Florida couple was evacuated from their mobile home after a large sinkhole opened up at an intersection just in front of their house.
The
Ocala Star-Banne
r reports that the hole - estimated to be
25 feet (7meters) wide and 15 feet (4 meters) deep
- opened early Tuesday at the large Rolling Greens subdivision.
Linda McCormick lives in a home in the same neighborhood and says she had noticed a dip in the road for weeks.