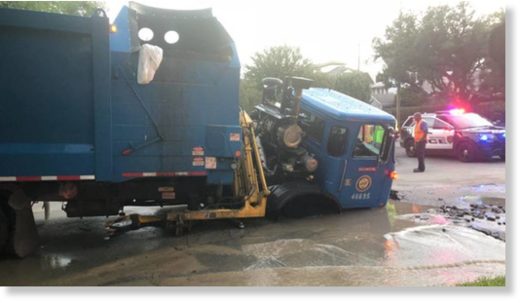 In less than a week, an intersection in Montrose has gone from dry pavement to what resembles a small stream.
"It began to gush in the street last Wednesday," homeowner Daniel Levine said.
The scene at night may look and sound peaceful, but earlier Monday, it made for a potentially dangerous day at work for a City of Houston garbage crew.
Photos show their garbage truck stuck in a sinkhole created by the rushing water at the corner of Mandell and Harold near Westheimer and Dunlavy.