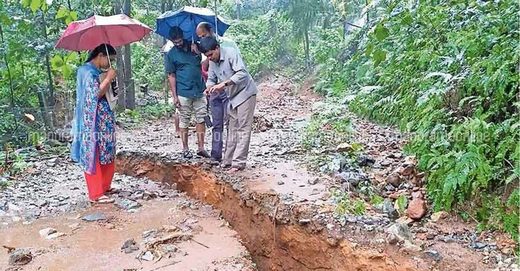 A total of 491 people were killed in monsoon rains in Kerala since May 29. But, now the flood-hit state has to face a new problem. Giant earth cracks are drying up rivers and wells. Geologists were sent to investigate the strange post-flood phenomenon.
Pamba River is now almost dry after overflowing during the devastating monsoon rains in Kerala since May 2018.
A series of issues including
soaring mercury level, unprecedented dip in water level of rivers, sudden drying-up of wells, depletion of groundwater reserves and mass perishing of earthworms have caused widespread concern in various parts of Kerala after the devastating deluge last month.
The flood-battered Wayanand district, known for its rich biodiversity, recently experienced an unprecedented mass die-off of earthworms, causing concern among farmers who attributed it to the rapid drying up of earth and change in soil structure.