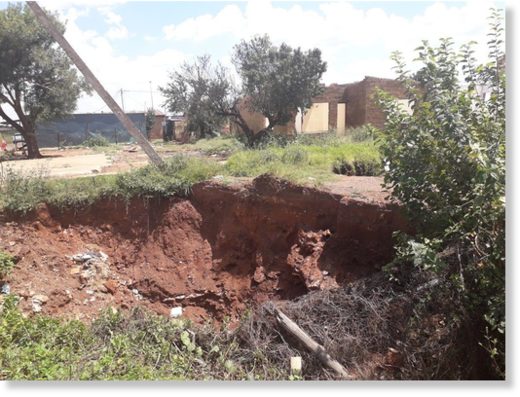 Residents from a Khutsong suburb outside Carletonville could soon be forced to leave their homes because of a sinkhole swallowing up giant portions of land, laying waste to properties and infrastructure.
Community leaders have accused the local Merafong City Municipality of ignoring geologists' reports which years ago said this the earth was likely to give way. The City confirmed that it plans to rehouse more than 25 000 residents.
Homes and streets have already completely disappeared in some parts, leaving residents in nearby areas worried that their properties could be next.
A stench from the broken sewer pipes hangs over the area. Some residents have taken to using the sinkholes as dumping sites.
In some places, owners have abandoned their homes which continue to fall into the sinkholes bit by bit. The situation is often worsened by heavy rain.