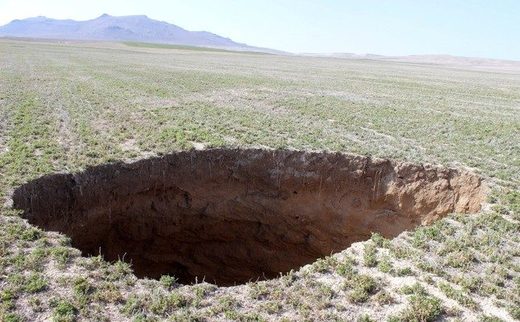 Two massive sinkholes opened up in a clover field in central Turkey's Konya province, spreading fear among locals living in the area.
The first sinkhole opened up in Reşadiye neighborhood on Friday, Anadolu Agency reported, adding that it measured 4 meters in diameter and 20 meters in depth.
Teams from Karapınar Municipality put up a wire fence around the sinkhole to prevent accidents.
After three days, a 10-meter-deep sinkhole with a 7-meter diameter opened up in the same neighborhood at 3 a.m. local time.