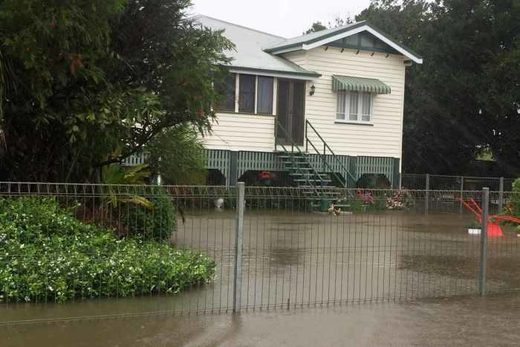 PARTS of Queensland have seen the heaviest ever October rainfall and things are only going to get worse.
HORRIFIC rainfall is set to continue in Queensland which has seen its wettest October on record.
It's only the very beginning of the wet season in the Sunshine State but in some towns the rain is the worst it has been in years.
Up to 400mm of rain was dumped in parts of the state since Saturday, and it has led to flooding and even a death.
A 67-year-old man has been found dead inside his car after being swept away by floodwaters near Gympie last night.
Tom Saunders, the chief meterologist at Sky News, said the
sheer amount of rainfall is unprecedented in some parts of Queensland for this time of year.