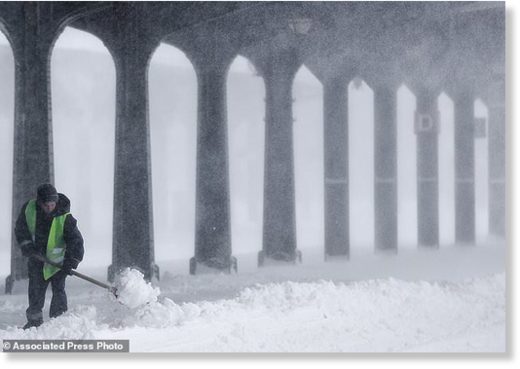 Heavy snow and flooding wreaked havoc across large parts of the Balkans on Friday, forcing road closures, flooding homes and stopping ferries along the Adriatic coast.
The spate of fresh snow came as Croatia was already struggling to contain overflowing rivers that were swollen from melting snow.
Croatian authorities said that only small vehicles were allowed on main roads leading toward the coast while trucks or buses could not pass. Citizens have been urged to avoid traveling.