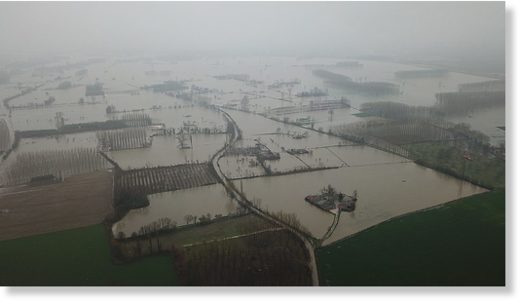 Several rivers in the Balkans have broken their banks over the last few days, causing flooding in parts of northern Greece, southeastern Bulgaria and northwestern Turkey.
Greece
In Greece, the Evros (Meriç / Maritsa) river which forms the border with Turkey, has been at dangerous levels in the Evros Region since 25 March, 2018.
Local media
said
that officials have called upon the government to declare the region in a state of emergency after the river swelled above danger levels in Didymoteicho, Evros Region.