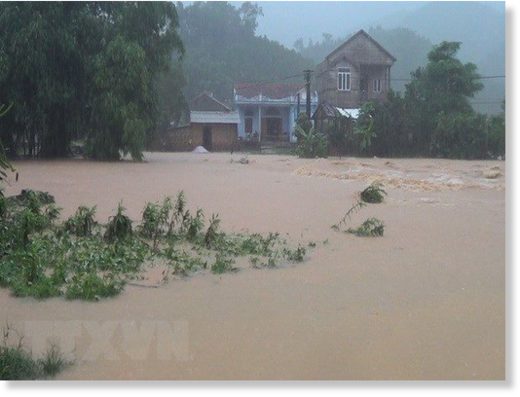 Ten people were killed and 12 listed missing as flash floods hit Vietnam's northern and central provinces.
In the northern province of Yen Bai, as of Friday afternoon floods have killed 8 people while 10 are missing and 6 injured, according to provincial leaders.
Floods have also destroyed hundreds of houses, washed away large areas of agriculture and aquaculture farms and isolated multiple communes in the province.
Speaking to VnExpress, Yen Bai's chairman Do Duc Duy said the ongoing flooding is the largest the province has ever recorded, with 6 out of its 9 districts suffering heavily damages.