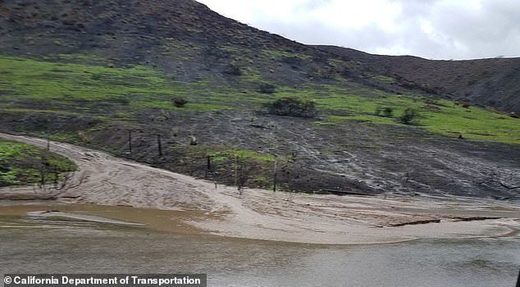 Residents of hundreds of homes in three California counties have been ordered to to pack up and leave as a Pacific storm threatens potential mudslide catastrophe.
Mandatory evacuation orders went into effect on Tuesday at 8am in parts of Los Angeles County and 10am in parts of Santa Barbara County that were devastated by the Woolsey Fire.
In Riverside County, mandatory evacuation orders for dozens of areas around the Holy Fire were downgraded to voluntary early on Tuesday, but authorities urged people to stay alert because of continuing rain forecasts.
It come a year after a mudslide swept through a fire-devastated California town, killing 23 people.