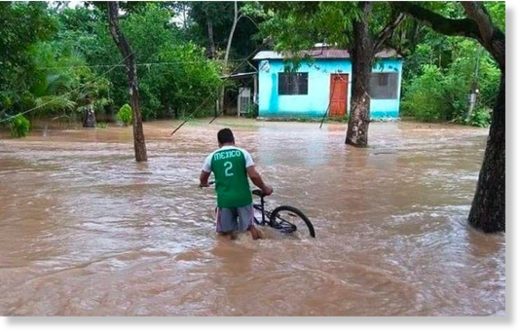 More areas could be included if rain continues
Veracruz has declared a state of emergency in 13 municipalities after heavy rain flooded homes and roads in the southern part of the state.
The Coatzacoalcos river overflowed its banks in the municipalities of Hidalgotitlán and Jesús Carranza, while the Tecolapan river overflowed in Saltabarranca.
The waters of the Jaltepec river, a tributary of the Coatzacoalcos, continue to rise and could soon overflow, affecting towns in the municipalities of Jesús Carranza, Hidalgotitlán, Texistepec, Jáltipan, Cosoleacaque and Minatitlán.