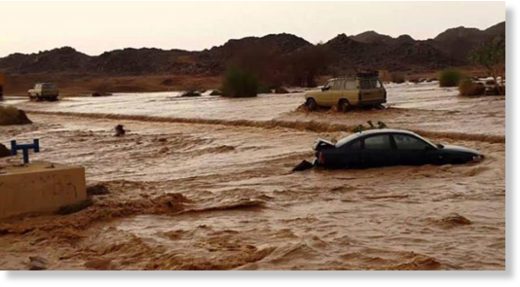 At least 5 people died after floods hit the province of Tamanrasset in southern Algeria last week.
Algeria Press Service (APS) reported on Sunday 05 August, 2018, that the victims died after they were swept away by flood waters in In Guezzam and Tin Zaouatine districts. Civil Protection were called on to rescue several people and one person is still missing. Crops, homes and roads were all reportedly damaged in the flooding.

A series of storms that began around 02 August brought several days of heavy rain causing flooding, particularly in southern areas of the province.