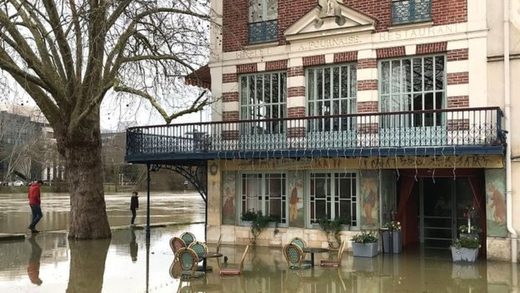 The swollen River Seine in the French capital, Paris, has peaked at about four metres above its normal water level for the time of year.
The flood level rose to 5.84m (19.2ft) early on Monday and is not expected to begin receding before Tuesday.
Weeks of rainfall have produced a relentless rise in the water level.