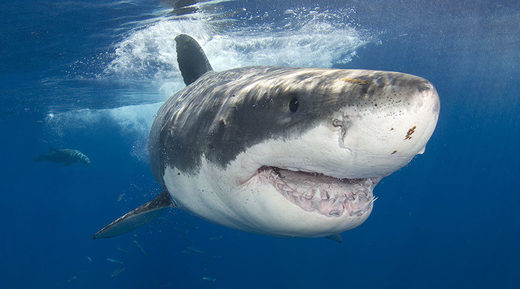 A 73-year-old Australian fisherman claimed his most spectacular catch when a ferocious great white shark leapt right out of the ocean - and into his boat.
Terry Selwood was fishing offshore on the north coast of New South Wales, Australia, on Saturday when the shark, measuring 2.7 meters (9ft) in length and weighing about 200kg (440lb), launched itself into his small boat.
And, terrifyingly, with the boat measuring just 1.4 meters across and 4.5 meters in length, there wasn't enough room for both of them.