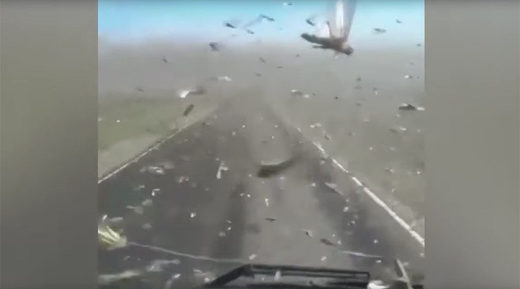 Spine-tingling footage shows a swarm of locusts traveling across a road in the southern Russian republic of Dagestan, where swaths of land have been infested by the plague.
The amateur video, filmed through the windscreen of a moving car, shows what at first seems to be a sandstorm looming on the horizon. However, as the car approaches, the dense cloud turns out to be a chaotic mass of giant bugs making their way across the road.
The infestation of locusts prompted local authorities to declare a state of emergency in parts of the republic last month, with some 114,000 hectares of agricultural land
affected
.
Despite measures being taken, such as fumigation from tractors and planes, the locusts have been eating their way through the republic's farmland since early summer, destroying crops and grazing.