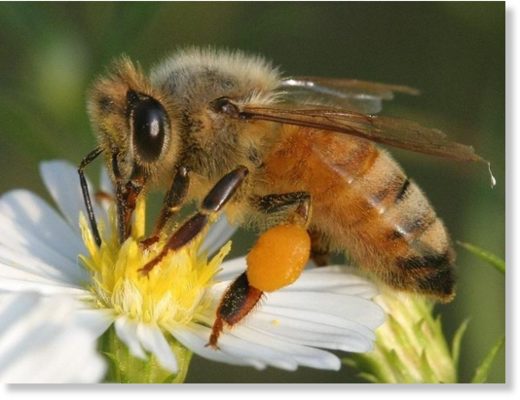 The honey bee contributes to a third of the country's food supply but the population is declining. Last year eight percent of the bees disappeared according to the American Beekeepers Federation. The situation was more severe between 2015 and 2016 when there was a
44 percent decrease in colonies.
Dr. Dennis vanEngelsdorp, the President of the Bee Informed Partnership,
says if this trend continues it could limit the food American's eat. "If we didn't have honey bees, we certainly would lose a lot of our diet," vanEngelsdorp said. He told Fox that would include blueberries, strawberries and vegetables.
The honey bee is the only insect that produces food eaten by humans. The species can
pollinate
over 75 percent of flowering plants and crops, making it one of the top pollinators in the U.S. That means the bee can travel up to
6 miles a day
and pollinate between 50 to
100 flowers per trip.
The pollination process occurs when the pollen sac from one flower sticks to a honey bee's legs and is transferred to another plant. The pollen within the sac spills out when the bee lands on the plant, causing it to be
fertilized.