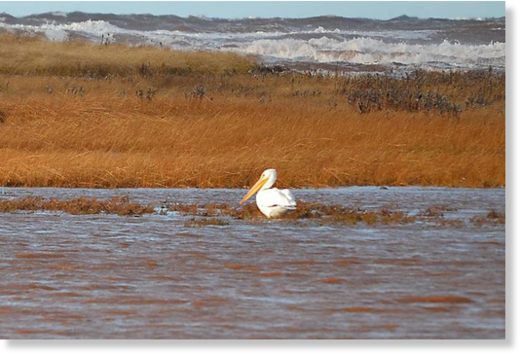 Training his binoculars on something white he saw in the Black Pond in Pleasant View on Wednesday, David Aylward was surprised when an American white pelican came into view.
He had seen the aquatic birds with the big beaks during vacations in Florida before, but never anywhere near his Pleasant View home.
And while an internet search soon confirmed such sightings were rare for P.E.I., Aylward chuckled that one of those sightings was in the Souris area, in a body of water also called Black Pond.
Aylward believes the bird is healthy,
just a few thousand kilometers off course.
"He's moving around; he's flying," he reported.