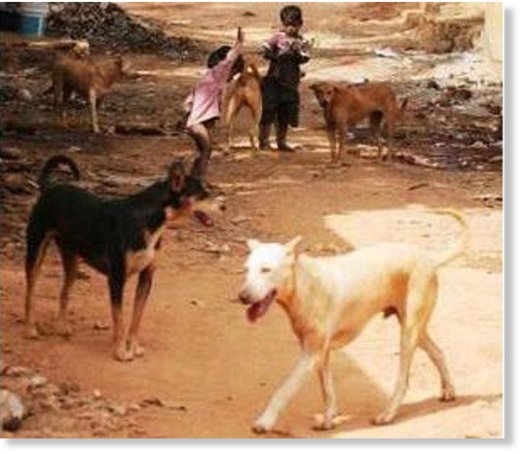 Villagers in Kundarki sub-division of Moradabad have taken to the streets in protes
t after two more children, six-year-old Abdul Samad and 10-year-old Rehnuma, were mauled to death by strays. Two days ago, two kids were killed by dogs in another village. In all, eight children have fallen to dog attacks in the area this year.
Officials are unable to understand how the number of canines has gone up again when 160 dogs were caught in the area and released into the wild just last month.
The situation has become so grim that the administration now wants
trained shooters and tranquiliser guns
to deal with the menace. The district magistrate has ordered a probe into the growing number of dog attacks.
Abdul Basit, sub-divisional magistrate, said,
"The alarming frequency of dog attacks indicates that the canines here may have developed the habit of eating human flesh and find easy prey in children. On occasions, we have placed pieces of animal meat in jungles in our bid to lure them into traps, but they didn't eat it."
The administration has also blamed forest officials for not providing assistance in catching dogs. "The forest department says the problem is out of their purview as jungle dogs are not categorised as vermin," Basit added.
Six-year-old Abdul Samad was attacked by a pack of over a dozen dogs in Bhishmpur village of Kundarki on Tuesday when he was playing near a field along with four other children. "My son resisted the dogs and fought them for 10 minutes before he fell down. By the time other children informed others and he was rescued, it was too late," said his father Ibne Hasan. Ten-year-old Rehnuma was killed by dogs in Chitupur village on Monday.