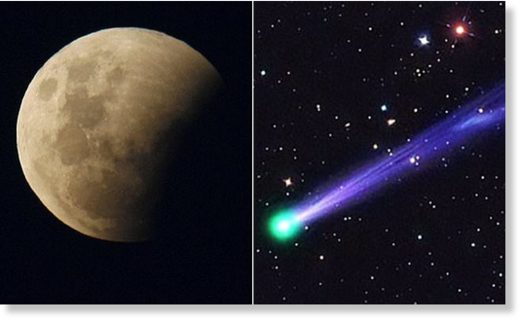 It's almost time to get your binoculars at the ready, as this evening looks set to offer some stunning astronomical events to viewers around the world. A lunar eclipse is forecast to appear on a snow moon - a full moon that occurs in February - casting a shadow across the lunar surface.
And just a few hours later, Comet 45P - also known as the New Year comet - will make its closest approach to the Earth.
The full event will be live streamed on
Slooh
, who will be filming the skies from the Canary Islands.
An eclipse of the moon occurs when the sun, Earth and moon line up, with Earth in the middle.
This alignment causes the Earth's shadow to fall on the moon, creating a lunar eclipse.