Green comet 41P/Tuttle-Giacobini-Kresak is flying over Earth's North Pole
this week where sky watchers can find it all night long not far from the bowl of the Big Dipper. At closest approach on April 1st it will be just 21 million km from Earth--an easy target for backyard telescopes and almost visible to the naked eye. Amateur astronomer Yasushi Aoshima sends this picture of the approaching comet from Fukushima, Japan: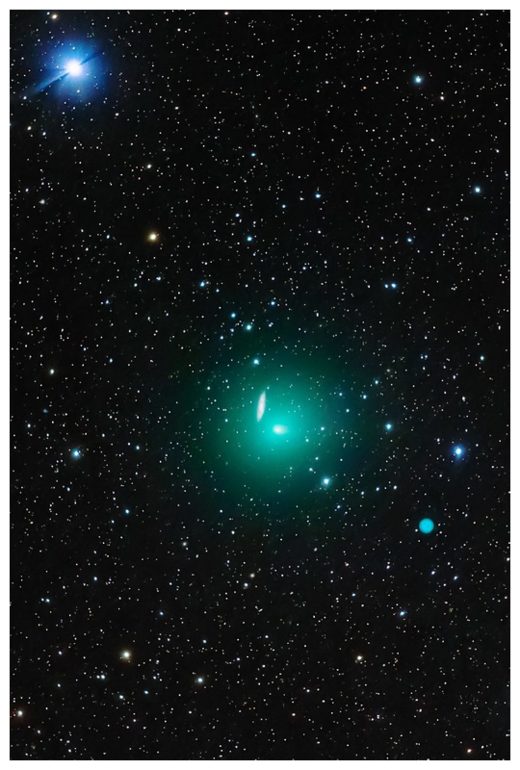 "On March 22nd I caught 41P 'eating'
M108
, the Surfboard Galaxy," says Aoshima. "The comet's green atmosphere appeared to swallow the distant spiral galaxy as it exited Ursa Major."