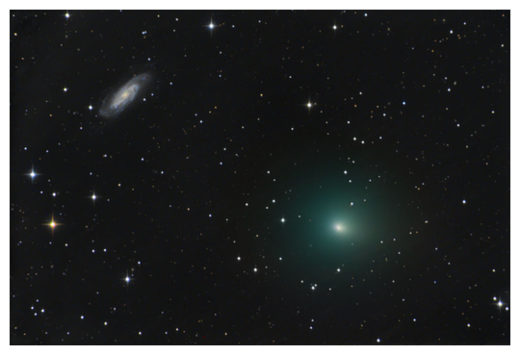 National Harbor, Md. - A small comet broke a rotation-speed record in a big way: New work reveals that an icy rock known as 41P
dramatically slowed its spin at an unprecedented rate in 2017, spinning down at about 10 times the pace of the next-ranked comet.
This comet, whose full name is 41P/Tuttle-Giacobini-Kresák, experienced
"the largest but also the fastest change that has ever been seen in a comet rotation,"
said Dennis Bodewits, an associate research scientist at the University of Maryland (UMD) in College Park.
Bodewits presented his team's findings Wednesday (Jan. 10) during a press conference held here at the 231st meeting of the American Astronomical Society.