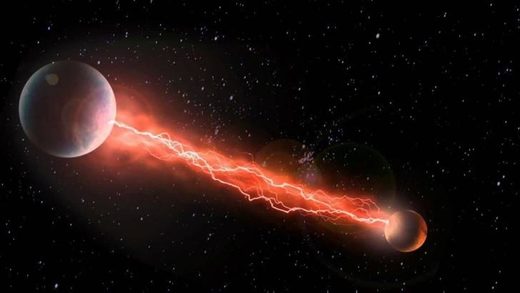 While finalizing the writing of the article titled "
Of Flash Frozen Mammoths and Cosmic Catastrophes
", I encountered an unexpected anomaly.
The time of the demise of the mammoths is also known as the
Younger Dryas
, a period of global cooling that lasted from 12,900 to 11,700 years ago (10,900 B.C. to 9,700 B.C.) during which surface
temperatures
dropped by approximately 7°C
.
In theory, such a severe cooling should increase the volume of polar ice and, as a result, reduce sea level. However, during the Younger Dryas, sea levels rose 17 meters over more than a millennium, as illustrated by the graph below.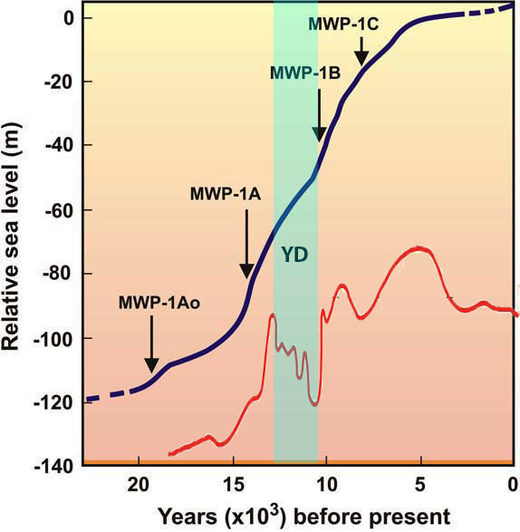 If the sea level rose while ice caps were building up,
it's possible that the source of the water was external.
But where could this water have come from?
Coincidentally or not, most of Mars' Northern hemisphere was once covered with water, and this ocean has mysteriously disappeared. So where did the Martian water go?