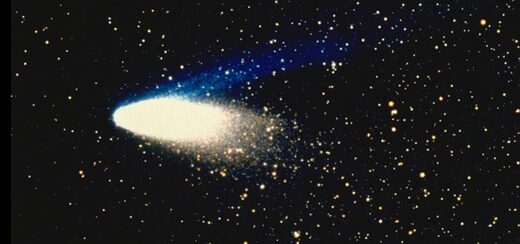 As the world tries to
see
and
photograph Comet NEOWISE
(or check-out
this week's extra-bright rings of Saturn
),
a comet
similar to Halley's comet
— last seen in 1954 — has been found by astronomers using a telescope in Arizona
.
They've calculated that comet 12P/Pons-Brooks will return to the Solar System in April 2024 — which is when a
total solar eclipse
will next be observable from Mexico, the US and Canada.
The news comes just as
Comet NEOWISE is glowing in the night skies
for skywatchers in the northern hemisphere.