Northern Lights are usually green, and sometimes red. Those are
the colors
produced by oxygen when it is excited by electrons raining down from space. On April 22nd, Didier Lindsey of Fox, Alaska, witnessed an apparition of aurora-blue: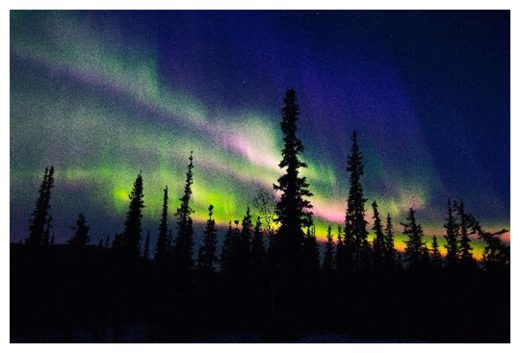 Hours before he took the picture, a CME struck Earth's magnetic field, igniting a
G2-class
geomagnetic storm.
"The sky filled with very active auroras," Lindsey says,"including these rare blues."