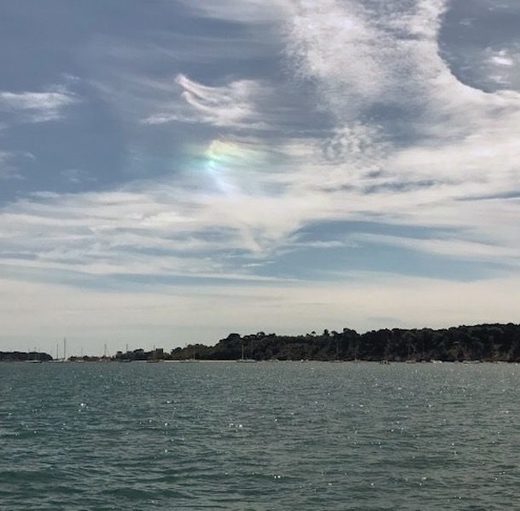 A rare cloud 'phenomenon' was spotted over Bournemouth last week.
The rainbow coloured haze in the cloudy sky led a string of enquiries on social media.
And while many put the colourful sight down to cloud iridescence, some said it could also be a circumhorizontal arc. Cloud iridescence happens when light is diffracted by ice crystals in the clouds, producing a rainbow effect.