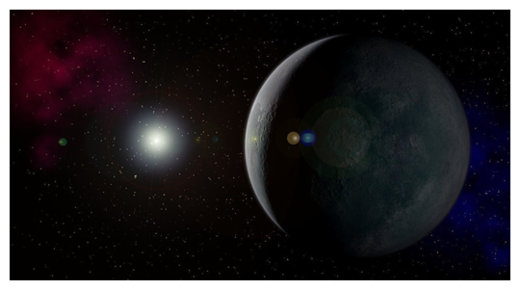 A pair of researchers have presented new simulations on Planet Nine, a theoretical planet far beyond Pluto.
The simulations suggest that, if it does exist, it could be described as a rogue planet, indicating that it was not originally born in our solar system, but at some point drifted too close to our star and was captured by gravity.
Paul Mason and his student James Vesper, astronomers with New Mexico State University, presented the results of simulations on the mysterious planet at this year's American Astronomical Science meeting. The simulations show that a planet of Nine's size and distance from the Sun would likely be a rogue planet. Rogues are planets not beholden to a star's gravity, interstellar nomads who freely wander through space.
When rogues enter the gravitational pull of a star, according to Mason and Vesper, they can be captured and remain in the star's orbit. This is what occurred in 40 percent of their simulations, and what they believe was the fate of Planet Nine. The rest of the time, a rogue enters a solar system and leaves soon after. Mason and Vesper believe rogues to be far more abundant than previously thought, but rare in our own solar System.