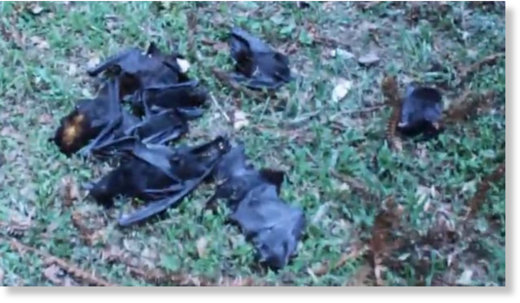 At least 250 bats were scorched to death in Dahod district's Devgadh Baria town, forest officials said Saturday. The flying foxes dropped dead from two banyan trees along a lake and a temple of Lord Shiva - the only location where the mammals nest.
Forest officials have sought help from the fire department to create "artificial rain showers" to save the surviving bats from the bout of scorching summer. R B Jadav, Range Forest Officer of Devgadh Baria, said that the mammals have the capacity to bear temperatures up to 40 degrees Celsius, beyond which they suffer severe dehydration.
Jadav told
The Sunday Express
, "
This is the first time that such a large number of bats have died during the summer as the temperatures have risen beyond normal range.
On Friday, with the help of the local civic body, we disposed of the carcasses by burying them with salt, as per the procedure."