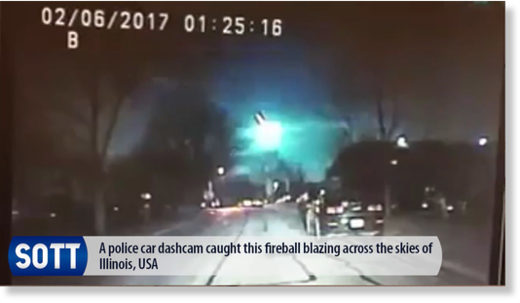 Februrary 2017 continued on as January started. Massive flooding in California due to "atmospheric rivers" dumping large amounts of rain on coastal areas and snow on the Sierra Nevada. The snow melt from this caused further flooding in Nevada. Eastern Canada also experienced record snowfall, as did Iran, Kazakhstan, Afghanistan and Japan.
Wildfires broke out in Eastern Australia and New Zealand while record rainfall inundated Western Australia. Major flooding also hit several South American nations including Chile, Peru and Colombia.
There are at least 30 active volcanoes around the world right now, including a really impressive one in Guatemala. Massive earth cracks opened in Pakistan and Italy.
These are just some of the chaotic events we present in this month's Sott 'Earth Changes' video compilation.