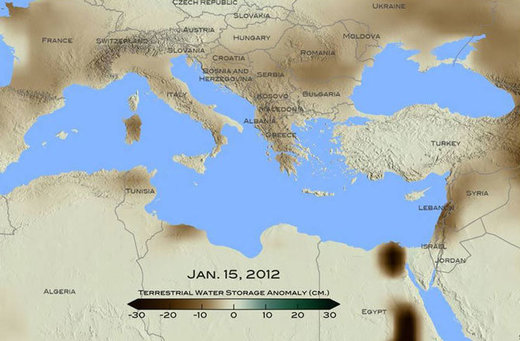 Parched Californians think they have it bad. But people in the eastern's Mediterranean Levant region — which includes Cyprus, Jordan, Lebanon, Syria, Turkey, Israel and the West Bank and the Gaza Strip areas governed by the Palestinian Authority —
have been enduring a drought that began back in 1998
.
Now, a new study by NASA, Columbia University and University of Arizona researchers confirms that the
drought most likely is the worst that the Mediterranean Levant has suffered in the past nine centuries.
The scientists studied tree rings and historical documents in an effort to reconstruct the region's water history. They found that the most recent drought is not only longer but about 50 percent drier than the worst period in the past 500 years, and 10 to 20 percent drier than any drought since the 1100s A.D.