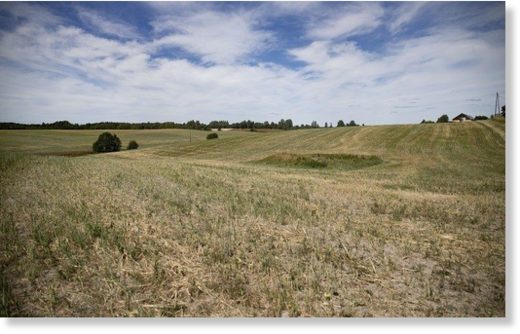 Brown is the color of summer in northern Europe this year.
Fields that are usually covered in lush green grass have now turned to dust, trees are shedding their leaves and animals eating dry hay or grain instead of grazing in pastures.
Farmers in around a dozen countries — from Ireland to the Baltics — are grappling with a once-in-a-generation drought. The unrelenting heat wave has devastated crops, with more than half of the harvest expected to be lost in some areas.

"I have never seen this type of hot and dry weather, and I've been farming over 30 years," Max Schulman told NBC News from his farm about 35 miles outside of Helsinki, where he grows beans, oats, wheat and oilseeds.
Schulman says his farm has received just 3 inches of rain since the end of April, compared with 10 to 14 inches most years.