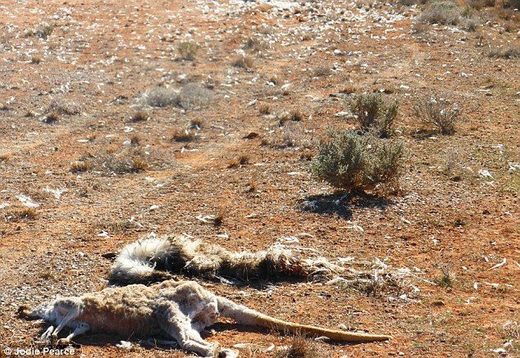 A severe drought gripping much of rural Australia has become so intense that even native animals - fully adapted to the harsh environment - are starving to death.
It has been the worst drought in 116 years for parts of New South Wales, South Australia, Victoria and Queensland, leaving paddocks bare and drying up dams.
And it isn't just the sheep and cows struggling to survive in the record dry - the Australian fauna which is supposed to thrive in Australia's dry climate is being hit hard.
'This is the worst drought I have seen in 40 years.
Droughts come and go but this one is severe,' the farmer said.
Tamworth has had 93.4mm of rain so far this year, which is a quarter of the average.