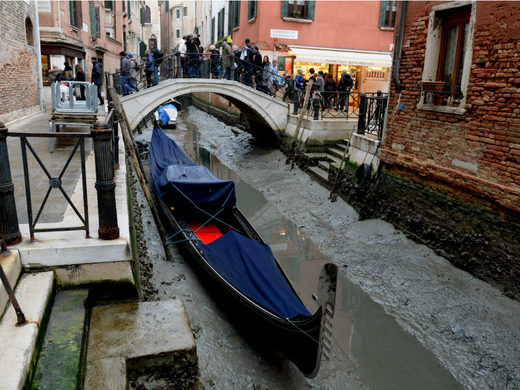 Photographs taken this week show the famed Venetian gondolas helplessly abandoned on the docks, as the low tides caused by Wednesday's 'super blue blood moon' dry up the canals, robbing gondoliers of their money and residents of their transportation.
This is the third year that Venice has experienced record low water levels, with data showing a decrease of up to 60 cm lower than average.
Two years ago, the city reported water levels up to 70 cm below normal levels,
the lowest ever recorded in city data
, according to
Express
.