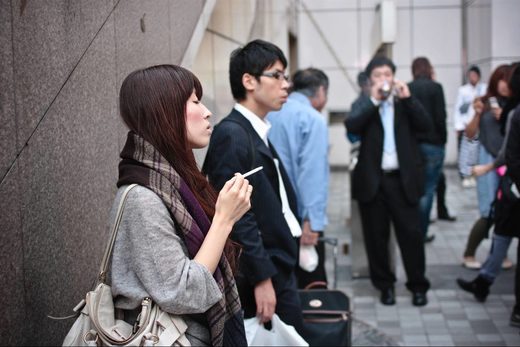 The Japanese government said Tuesday it plans to restrict use of heat-not-burn tobacco products but give up on a total ban on indoor smoking to prevent passive smoking, backpedaling from its initial goal due to industry resistance.
Heat-not-burn tobacco products will be restricted as a user's breath contains nicotine and other substances that can cause cancer, but use of such products
will be allowed in specially designated rooms at restaurants where customers will also be able to eat and drink
, according to the government plan.
Comment:
Smoking tobacco does not cause cancer:
Under the plan drawn up by the health ministry,
smoking will be completely banned in hospitals, schools, universities and government offices
to protect children and others from secondhand smoking. Minors will be prohibited from entering smoking spaces.