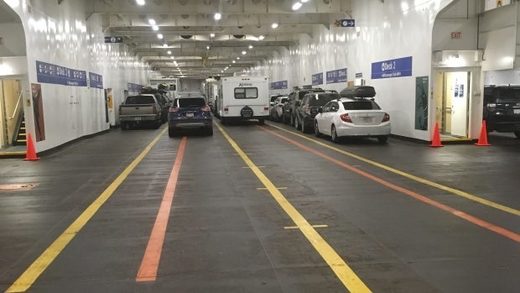 BC Ferries will ban smoking on all ships and at all of its terminals by January 2018.
They will also forbid passengers from remaining in cars on closed decks during sailings starting in October.
In a release, BC Ferries says the smoking ban came from provincial regulations that increased no-smoking buffer zones from three metres to six metres around any "doorway, intake or open window" to a public space or workplace.
They say buffer zones of that size are impossible to maintain on vessels and decided to extend the no-smoking policy to terminals as well.
"This new policy supports the health and wellness of our customers and employees, as it helps control their exposure to secondhand smoke," said BC Ferries President and CEO Mark Collins in a statement.