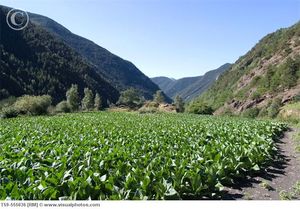 A personalized vaccine made using tobacco plants -- normally associated with causing cancer rather than helping cure it -- could aid people with lymphoma in fighting the disease, U.S. researchers said on Monday.
The treatment, which would vaccinate cancer patients against their own tumor cells, is made using a new approach that turns genetically engineered tobacco plants into personalized vaccine factories.
"This is the first time a plant has been used for making a protein to inject into a person," said Dr. Ron Levy of Stanford University School of Medicine in California, whose research appears in the journal
Proceedings of the National Academy of Sciences
.
"This would be a way to treat cancer without side effects," Levy said in a statement. "The idea is to marshal the body's own immune system to fight cancer."