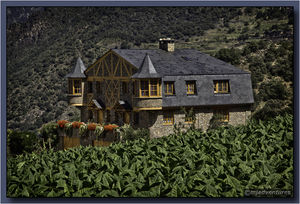 High on the French-Andorran border, desolate mountain peaks are still green in the last warmth of clear autumn skies. There is the sound of cowbells and the occasional shout, in Catalan, from farmers rounding up white cattle, ready to herd them down into the valleys for winter shelter.
But there is something slightly different about these farmers.
Almost all of them, I notice as they chase the animals across scree slopes and shove them into wooden pens, are older than you might expect. In fact, there is barely one under pensionable age. Clearly, I was not misled about older Andorrans leading an active life.
Not every citizen of Andorra these days toils up and down mountains as part of their daily existence.