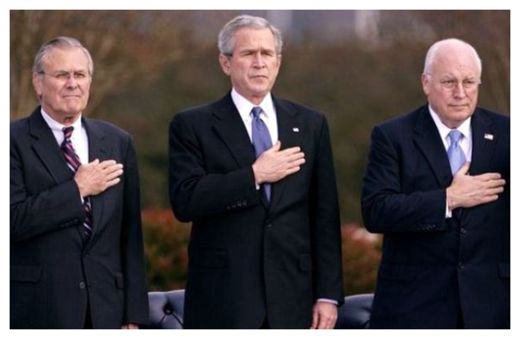 A huge milestone in recent history was recognised today in Washington DC as former US president George W. Bush, along with former vice-president Dick Cheney and former secretary of defence Donald Rumsfeld as they made the journey back to the Whitehouse for an official state dinner with President Barack Obama.
The 15th anniversary of the decision to plan 9/11 was marked in typical grandeur and style with Beyoncé flying at the request of President Obama to sing the national anthem.
The large banquet attended by key figures from the Pentagon and the CIA represented one of the few occasions the American political and security personnel elite honoured the key people involved in the planning of 9/11, which unofficially began in May 2000.