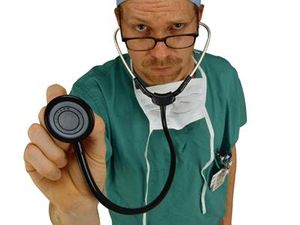 In this first in our series of shows on the topic of science and its benefits, or otherwise, to human beings, we subjected modern medicine to an in-depth and experience-based analysis of the root causes of human illness.
In combination with modern technology, modern medicine has undoubtedly brought various benefits for human health and longevity. At the same time however, a startlingly high percentage of people today, particularly those living in Western 'first world' counties, suffer from an increasing number of 'modern diseases' that have proven to be incurable with modern allopathic techniques.
From various forms of cancer to heart disease and diabetes, modern medical treatments can only alleviate the symptoms of these diseases by way of a plethora of pills (like statins) that sufferers often must consume for the rest of their lives. In addition, many of these pills carry significantly deleterious side-effects.
On the 'bright' side, as the sole purveyors of these pills to the doctors that prescribe them, multi-national pharmaceutical companies have grown outrageously wealthy, bringing into question whether or not there may be a conflict of interest and if these companies are truly committed to improving human health in a real way.
Studiously ignored by the medical establishment is the increasing evidence that diet is a major contributor to health and that what we eat may be a significant contributing factor to the rise of these modern diseases that have, in some cases, reached almost pandemic proportions.
Running Time:
02:11:00
Download:
MP3