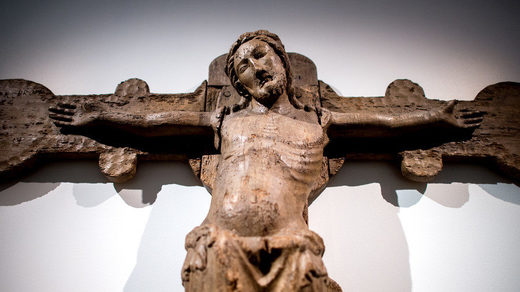 All institutions stagnate over time. But if the original inspiration contains enough universal truth, it can survive the centuries. This seems to be the case with Christianity. Despite millions of Christians who believe all they have to do is verbally profess their faith in their Lord Jesus Christ, a much deeper understanding of the human condition and each individual's capacity for transformation remains just waiting to be rediscovered. Troels Engberg-Pedersen is just one of the scholars of early Christianity to have mined Christianity's earliest texts - the letters of Paul - for insights into what they actually meant - and still mean - for those with eyes to see.
The shape of Paul's thought has much in common with the philosophy of Stoicism. Not only does it provide a pathway of transformation - it presents a vision of the world imbued with meaning and responsibility. In a time when identity politics is on the rise, perhaps it is time to rediscover the values at the root of our civilization. Paul's Christianity was the anti-identity politics of its time. His message was simple, practical, and effective: bear your suffering, act with responsibility and meaning, and consider others interests, not just your own. In short, crucify your old self so that a better self can be born.
Today on the Truth Perspective we look at the Stoic-like roots of Paul's thought and how it fits into a wider worldview where meaning is not only possible, but real.
Running Time:
01:28:09
Download:
MP3