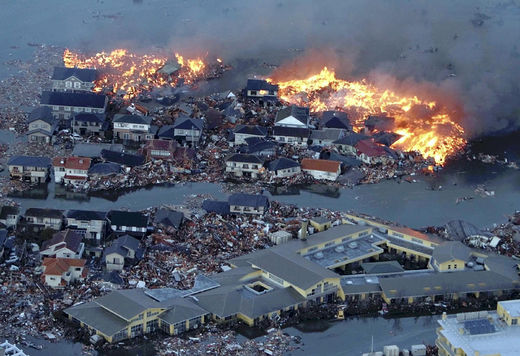 Have you noticed anything strange about the weather these past couple of years? Record cold, record snowfall, record heatwaves, tornadoes happening all year round and in places they never appeared before, constant flooding and persistent drought... it's as if the predictions made by Al Gore about catastrophic man-made global warming are coming true.
But 'man-made global warming' is an explanation that leaves so much unexplained. Our sun clearly plays an important role in regulating the planet's climate, but increased numbers of earthquakes, rising volcanic activity and indications that 'climate change' is taking place on other planets in our solar system clearly point to some other factor driving these changes.
In last week's SOTT Talk Radio show, we looked back at periods of 'climate change' in the course of human history, noting that increased fireball flux also occurred during such times. Does the recent Russian overhead meteor explosion portend similar environmental catastrophe for humanity today? Are we on the cusp of another Dark Age?
Running Time:
02:07:00
Download:
MP3