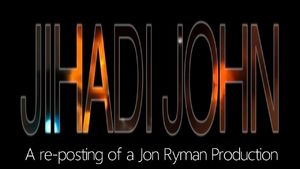 This week on Behind the Headlines we spoke once again with Jon Ryman. Jon
has published two video documentaries
on the so-called terror masterminds Samantha Lewthwaite (aka White Widow) and Abdel Bary (aka at one point 'Jihadi John'). Egyptian born British rapper Bary was initially identified as 'Jihadi John', the black-clad figure in last year's spate of ISIS 'beheading' videos. One month ago however, the Washington Post claimed that Jihadi John was in fact
Mohammed Emwazi
, a Kuwait-born British man in his mid 20s from who grew up in West London.
Most interesting in these cases is the fact that all three of these alleged 'high profile' terrorists were well-known to British and US intelligence services with their families also having extensive links to the British and US establishments. In the case of the 'official' (for now) Jihadi John - Mohammed Emwazi - this
"kind and gentle" computer programmer
from London was harrassed for several years by British security Services. Emwazi is the subject of Jon's latest video documentary.
So what's really going on here? Are we witnessing a bizzare theatre constructed by Western governments, intelligence services with the mainstream media serving as stage hands?
Running Time:
01:37:00
Download:
MP3