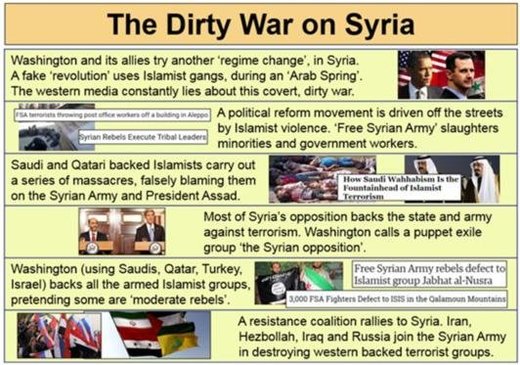 A 'regime of silence' was introduced this weekend in the Syrian province of Latakia and the city of Damascus. This comes after 5 years of constant warfare, 7 months of Russian military assistance, and 2 months of a relatively successful cessation of hostilities. The Syrian Army has liberated hundreds of towns and villages in the past several months, and dozens have agreed to the ceasefire. The historic city of Palmyra has been liberated. But Turkey and Saudi Arabia continue to support terrorism in the country and block a political settlement. The so-called moderate opposition and their U.S. backers blame Syria and Russia for ceasefire violations. Syria and Russia blame Jabhat al-Nusra and Jaish al-Islam. An MSF hospital was shelled in Aleppo, and the blame-game continues.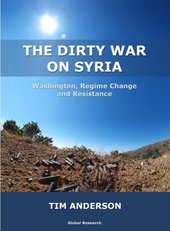 Joining us for this episode of Behind the Headlines is Professor Tim Anderson, author of
The Dirty War on Syria: Washington, Regime Change and Resistance
, to clarify what's really going on and to cut through the propaganda of recent events. Dr. Anderson was recently in Syria to observe the parliamentary elections. In today's show, he discussed his visit, his research, and his book on the Syrian war.
Following the interview, Joe and Niall joined us to talk about the U.S. State Department insanity and current events, and Brent gave his weekly Police State Round-up. Behind the Headlines is brought to you by the SOTT Radio Network and SOTT, your one-stop source for independent, unbiased, alternative news and commentary on world events.
Live on Sundays at 12 pm Eastern.
Running Time:
01:57:13
Download:
MP3
Here's the transcript of the show: