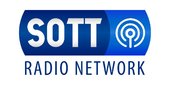 Our special guest this week on Behind the Headlines is amateur historian Christopher 'Chris' Fogarty. Fogarty was born in Chicago and raised on a farm in Ireland. He worked with his father on contract-plowing, meadow-mowing, and on a threshing mill. He has a degree in civil engineering and has worked around the world on major engineering projects. He served with the U.S. army in France.
He has spent years investigating the truth about the Irish 'famine' and runs a website where he exposes the truth that the deaths of up to 5 million Irish people in the 1840s was a result of systematic policy by the British to starve the "rebellious Irish". He has been a regular columnist for the past nineteen years in
Irish American News
, runs the web site
www.irishholocaust.org
and is the author of
Ireland 1845-1850: the Perfect Holocaust, and Who Kept it 'Perfect'
'
Chris has been a keen observer of the trials of Irish republicans in London, Dublin and the Cullyhanna reenactment/investigation. He was 'honored' by being framed by MI5 and the FBI for triple murder of the Langert family. Weeks prior to his trial he was warned by an FBI agent that British and US intelligence were planning to "silence him" because of his human rights advocacy on behalf of Irish Catholics in the north of Ireland.
Chris is the Chicago agent of the National Graves Association (Ireland) and is in the process of systematically installing grave markers over some of Ireland's hundreds of Holocaust mass graves.
Running Time:
01:53:00
Download:
MP3