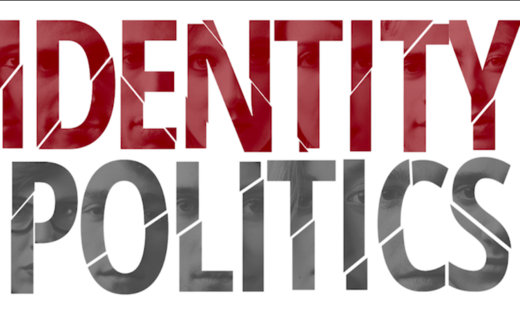 Since the election of Trump, everyone is talking identity politics, whether as activists for various radical ideologies, or as critics of such ideologies and their many absurdities. Generally we can see a left/right split. On the left, we have feminism, the so-called wage gap, the pink tax, #MeToo, anti-racism, gender discrimination, trans activism, Black Lives Matter, Antifa, the free speech 'debate', cultural appropriation, etc. On the right, we have white nationalism, and that's pretty much it.
Whereas criticism of the statistically negligible far right comes from the entire political spectrum, it is pretty much just conservatives and centrists who are going to battle with leftist identity politics. The far left has turned their side of the political spectrum into a Borg-like collective of conformists shutting down any criticism as being evidence of Nazism.
But there is one form of identity politics that has slipped through the cracks unnoticed: Zionism. Ironically, the left by and large is anti-Zionist, but neglects to see how the worst features of Zionism are practically identical to the worst features of their own identity politics. And while the right is on point in their criticism of the left's identity politics, they tend to be pro-Israel and are seemingly blind to the fact that Zionism exemplifies the identity politics they otherwise abhor.
Tune in Saturday, May 19, 5-6:30pm UTC / 6-7:30pm CET / 12-1:30pm EST, as we discuss identity politics, and why Zionism provides a warning as to the horrors for which identity politics can be responsible.
Running Time:
01:26:24
Download:
MP3