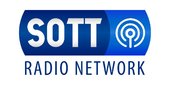 This week we're interview Dr. Claus Köhnlein, coauthor of
Virus Mania: How the Medical Industry Continually Invents Epidemics, Making Billion-Dollar Profits At Our Expense.
Dr. Köhnlein was a specialist in internal medicine in the Dept. of Oncology, Univ. of Kiel, Germany between 1983 -1993. Since 1993, he has been in private practice, increasingly treating HIV- positive people who decline antiviral drugs.
In this show we cover the HIV/AIDS epidemic, BSE, polio, SARS, bird flu and hepatitis C, the trouble with diagnostic testing, dangerous treatments and the medical industry's myopic focus on viruses as the cause of disease.
Running Time:
01:29:00
Download:
MP3