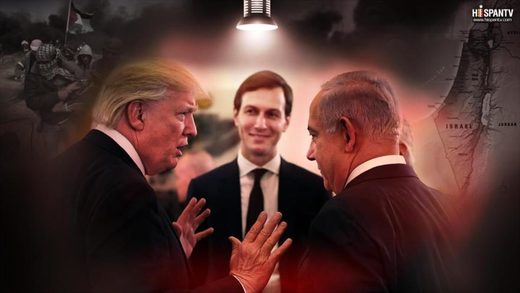 Most Americans probably know Jared Kushner as Ivanka Trump's husband, and President Trump's right-hand man working on the Trump administration's Israel-Palestine 'deal of the century'. But how many remember his father, Charles? The elder Kushner is a real-estate developer, like Trump. But he's also a convicted felon who has done jail time for his corrupt 'business' practices, various financial crimes and mafia-like antics. He's also close friends with Benjamin Netanyahu, who once slept in Jared's bed when Jared was a teenager (don't worry, Jared slept in the basement).
Scratch below the surface of Kushner's past and you will uncover the corrupt world of New Jersey and New York politics, the Port Authority, organized crime, and a pay-to-play system that would make Hillary and Bill blush: bribery and blackmail, trysts and affairs, conspiracy and collusion, revolving-door nepotism, backstabbing and lobbying for the interests of a foreign state. As Ryan Dawson of Anti-Neocon Report puts it, "Crooks are using the state to enrich themselves and then using this wealth to further the interest of the Israeli regime and its grip over America money, media, and military power."
Today on the Truth Perspective we discuss Dawson's 2017 documentary
God Is Not A Real Estate Agent: Trump's Zionist Ball & Chain
, which goes into all these topics in depth.
Running Time:
01:23:54
Download:
MP3
Articles Cited