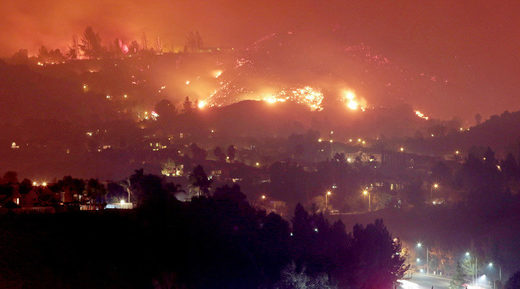 A ferocious fire has destroyed more than 1,700 acres of land near Chino Hills State Park, California, with emergency crews urging people to evacuate homes and schools in the area.
The canyon fire began close to Freeway 91 just after 1pm on Monday and has now spread to 2,000 acres, according to the Orange County Fire
Authority
.
Aircraft and more than 300 firefighters have been deployed to extinguish the blaze, which is only 5 percent contained, according to the fire service's latest updates.