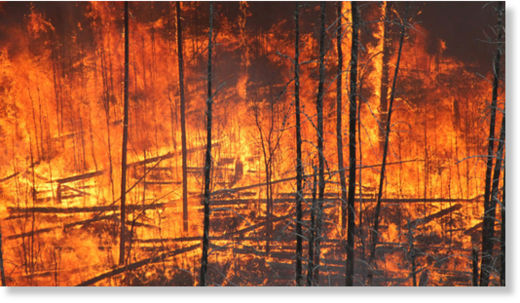 Smoke forces people out of several First Nation communities.
Fire crews in northwestern Ontario are scrambling to contain nearly 100 forest fires amid warnings that dozens of new fires could break out in the days ahead.
Mitch Miller, a fire information officer with the Ministry of Natural Resources, said from Dryden that there are 96 active fires burning in the remote northwestern region.
More than 30 new blazes are expected to break out in the coming days as the fires spread southward.