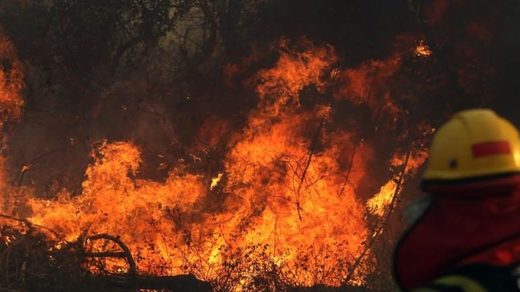 Bolivia is seeking help from China, Russia and France in fighting fires in its section of the Amazon. CGTN's Dan Collyns reports that
more than one-million hectares of Bolivian rain forest have been destroyed.
Just when it seems like there's nothing left to burn, some of the fires in Bolivia have reignited in places already blackened. The firefighters, mostly made up of trained volunteers, are battling on multiple fronts.
In some areas of the forest, there are still hundreds of fires, some of which have reactivated. That's why the firefighters work at night, when it's much easier to see the embers and make sure they're fully extinguished. It's hot, the air is full of ash and smoke, and the ground is so hot you can feel it coming through your shoes.
Wielding machetes and shovels and water hoses, they douse the smoking remains.
"We're trying to reduce the fires to a minimum but they are still what we call a category 3, which is relatively strong in this area," said one fireman.