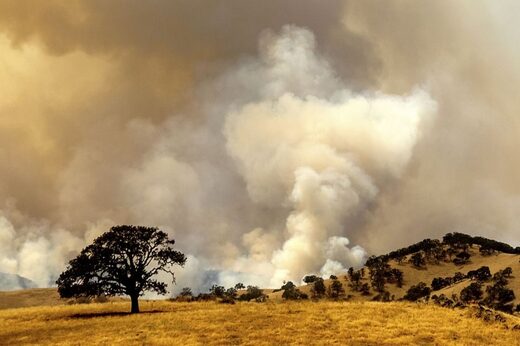 A rare summer thunderstorm brought lightning that sparked several small blazes in Northern California on Sunday and stoked a huge wildfire that has forced hundreds of people from their homes north of Los Angeles.
More than 4,500 buildings remained threatened by the fire burning toward thick, dry brush in the Angeles National Forest. Firefighters already battling the blaze in steep, rugged terrain with scorching heat faced more hurdles when hundreds of lightning strikes and winds up to 15 mph (24 kph) pushed the flames uphill.
"We set up a containment line at the top of the hills so the fire doesn't spill over to the other side and cause it to spread, but it was obviously difficult given the erratic wind and some other conditions," said fire spokesman Jake Miller.