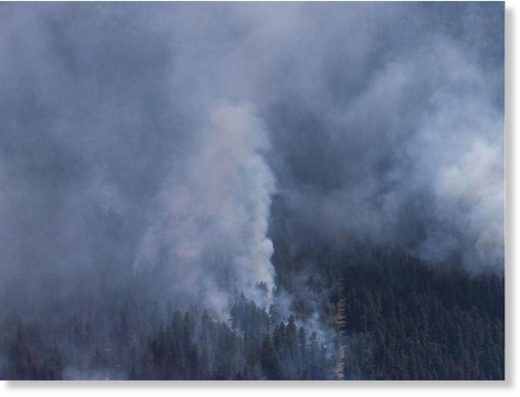 The 2017 wildfire season is officially the worst on record in British Columbia.
The B.C. Wildfire Service said Wednesday that a total of 1,026 wildfires have razed nearly 8,950 square kilometres, surpassing the old record of 8,560 square kilometres set in 1958.
The majority of the activity has occurred in the province's Cariboo region where fires have destroyed more than 6,700 square kilometres.
B.C. Wildfire Service spokesman Kevin Skrepnek says there are still 142 fires currently burning in the province.
"Most of those are the major fires that started on July 7, we have done a good job at getting on new fires quickly and keeping them small," he said.