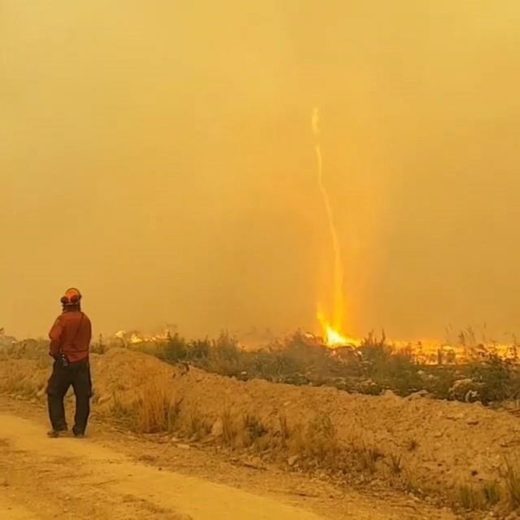 For some B.C. residents it may seem like the wildfire season is over for this year, but fire crews are still battling blazes across the province.
Video captured and posted to social media shows firefighters dealing with a huge blaze near Vanderhoof on Aug. 19, including a fire whirl or fire tornado.
The firefighters were battling the Chutanli Lake wildfire, currently estimated at 20,813 hectares. It is now 95 per cent contained.
The video,
posted on Instagram
, was shot by a wildland firefighter, who is part of the Mackenzie Unit Crew.
"Fire tornado destroyed our line," she writes. "It threw burning logs across our guard for 45 minutes and pulled our hose 100-plus [feet] in the air before melting it. That's definitely a first."
In the video, a firefighter can be seen grabbing their hose, which is being pulled high into the air by the fire. A second firefighter rushes in to help.