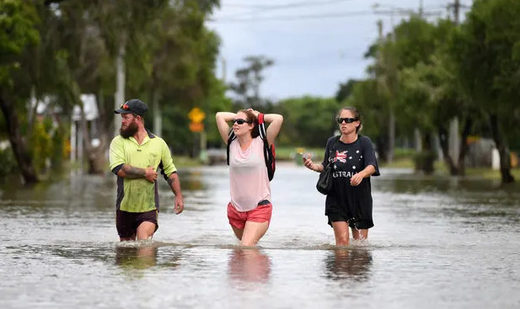 Amid record temperatures, severe flooding and devastation of wilderness, the political message from the government is business as usual
The people of Townsville know about heavy rain, but this was new. Over the past fortnight, the
northern Queensland city's 180,000 residents have been hit by a monsoon
strengthened by a low-pressure front that dragged moist air south from the equator to Australia's top end.
It dumped an unprecedented 1.4 metres of rain in less than two weeks - roughly double what falls on London in a year.
The ensuing chaos has wrecked homes and caused hundreds of millions of dollars of damage to property. Two men have drowned and videos posted to social media have shown crocodiles climbing trees and taking to elevated highways in search of shelter.
But amid the deluge, not everyone heeded the evacuation advice.