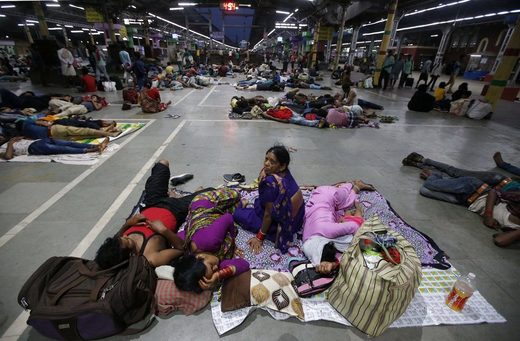 Up to 22m people are estimated to be displaced by the end of the year
A record seven million people were displaced by disasters in the first half of 2019, suggesting that mass displacement due to extreme weather events is "becoming the norm,"
according to a new report.
The Internal Displacement Monitoring Centre, which uses data from governments, United Nations humanitarian agencies, and media coverage to create its reports, concluded that nearly twice as many people were displaced in the first half of the year by weather events than by conflict and violence. The report was compiled before Hurricane Dorian struck the Bahamas - the numbers affected by that storm are still unclear.
IDMC estimates
that the number of new displacements associated with weather events will reach 22m by the end of the year, more than tripling the current number, and making 2019 one of the worst years for climate displacement since records began.