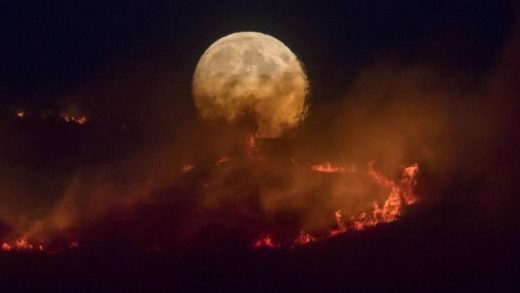 Firefighters are continuing to battle a huge moorland fire which is continuing to spread, as more than 50 homes have been evacuated.
The blaze on Saddleworth Moor, which measures 3.7miles (6km), has been raging since Sunday night.
Firefighters are working in "tremendously difficult conditions" to contain the "major incident".
The homes in Carrbrook, near Stalybridge, Greater Manchester, were evacuated on Tuesday night.
Matt Lomas, 76, who was evacuated with his wife, daughter and eight-month-old granddaughter Isla, said: "It was horrendous."
"We could see flames 50 feet high like raging ball of fire all on the hill side.
"It was really scary - we were really worried the smoke would hurt Isla so we had to get out."