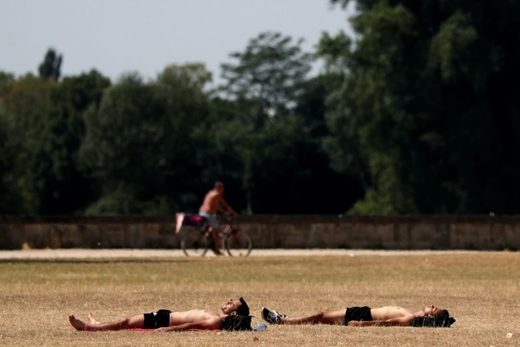 Withered sunflowers, scorched wheat fields, stunted cornstalks - the farmlands of northern Germany have borne the brunt of this year's extreme heat and record-low rainfall, triggering an epochal drought.
As the blazing sun beats down, combine harvesters working the normally fertile breadbasket of Saxony-Anhalt in former communist East Germany kick up giant clouds of dust as they roll over the cracked earth.
"It hasn't really rained since April and that's the main growth period for our grains and the other crops - we've never seen anything like it," said Juliane Stein of Agro Boerdegruen, a farming conglomerate formed after German reunification in 1990.
"We've reached the point here in Germany where
we're talking about a natural disaster that's a threat to our livelihood."