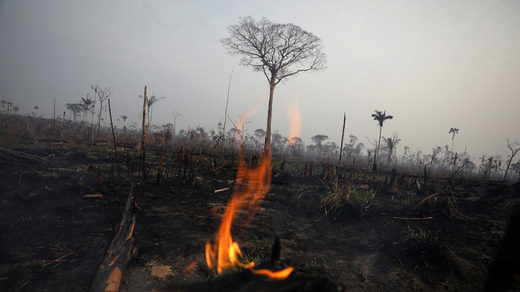 Forest fires are tearing through the Amazon rainforest, prompting worldwide protests and demands for action to protect the "lungs of the world." But, away from the spotlight, the Brazilian fires are dwarfed by blazes in Africa.
Fires visible from space are currently burning up the Amazon rainforest at a rate of three football fields per minute, according to Brazilian satellite
data
. Brazil's National Institute for Space Research reported an 83 percent increase in wildfires on last year, with more than 72,000 fires spotted, 9,000 last week alone.