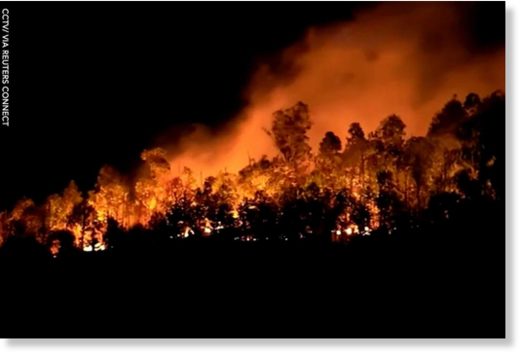 A massive forest fire in southwestern China has killed 19 people, according to a state media report on Tuesday (March 31).
Eighteen firefighters and a local guide were confirmed dead, from a group of 21 firefighters who went to fight the blaze that had spread over more than 1,000 hectares of land near Xichang, a city in Sichuan province.
The fire started on a farm on Monday (March 30) afternoon and quickly spread to nearby mountains due to strong winds, according to local reports.