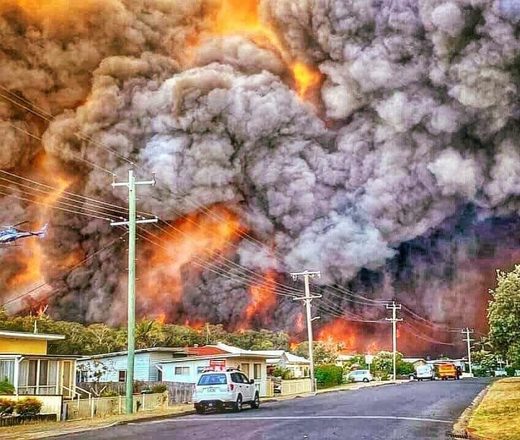 Australia's east is being ravaged by
a record number of intense bushfires
in a dramatic start to the country's fire season, with scientists warning of worse to come.
More than 100 blazes were registered in the states of Queensland and New South Wales on Friday, with
17 fires in the latter state being described at one point as out of control and dangerous
amid high temperatures and gusty winds.
"We are in uncharted territory,"
New South Wales Rural Fire Service Commissioner Shane Fitzsimmons told public broadcaster ABC.
"We have never seen this many fires concurrently at emergency warning level."