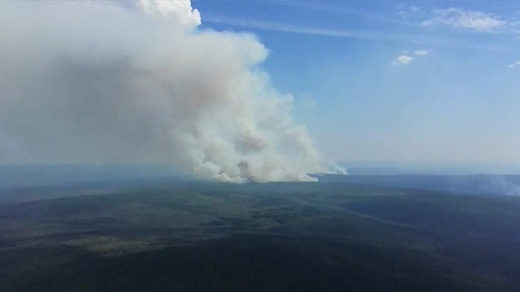 Over 2.5 million hectares of forest are on fire throughout several Siberian regions. The fires caused massive smoke buildup across Siberia, while over 400 thousand people signed a petition calling for the declaration of emergency.
Russia's Ministry of Emergency Situations vowed to deploy additional forces and hardware to Siberia to fight the massive fires on Monday. "An emergency situation has been declared across the whole Krasnoyarsk and Irkutsk regions, as well as certain parts of Buryatia," the ministry said.
To curb the blazes, these three regions need at least 15 thousand personnel on the ground, Deputy Emergencies Minister Evgeny Zinichev said. The official criticized the statements of local officials who argued against fighting the fires despite the large areas affected and the massive smoke buildup in at least 500 Siberian cities and villages.