Wildfires
WION
Mon, 24 Jan 2022 14:06 UTC
---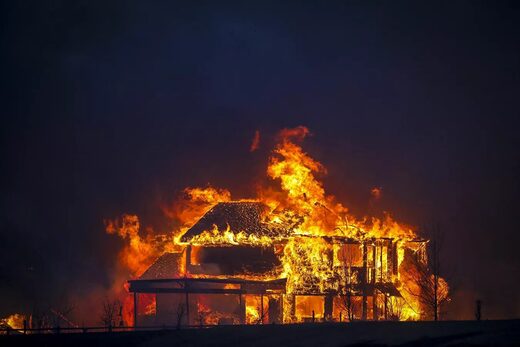 Fierce winds, with gusts topping 100 mph, along the foothills in the north metro area are driving multiple wildfires and some Boulder County residents are evacuating their homes because of the fire threat.
At about 1 p.m., the Boulder Office of Emergency Management ordered an evacuation notice for the town of Superior — population of about 12,000 people. Less than an hour later, fire command ordered an evacuation of Louisville — about 20,000 people.
"Boulder County Office of Emergency Management has just announced an Evacuation Order for ALL of Superior, Colorado residents," the town said on Twitter. "Evacuation point is the South Boulder Recreation Center. The Superior Community Center is not an official evacuation location."
"If you are in Louisville, this is a life threatening situation. LEAVE NOW!" fire officials said on Twitter.
Comment:
These wildfires were so sudden and so destructive,
they rank as the state's worst-ever
. That they came in the cold season on New Year's Eve, and targeted urban areas between the city of Boulder and Denver, makes them stranger still.
More views of the blaze:
UPDATE 31/12/2021:
Governor
sees 'miracle'
in devastating Colorado fires
Colorado Governor Jared Polis has reported there has been no known loss of life from the devastating wildfires that have claimed over 500 homes.

"We may have our own New Year's miracle on our hands if it holds up that there was no loss of life," Polis said at a press conference on Friday.

No deaths would be "quite the testimony to preparedness and emergency response," he added, as residents only had minutes to evacuate as the blazes spread rapidly due to high winds.

Boulder County Sheriff Joe Pelle said earlier the fires had eliminated at least 500 homes and destroyed entire subdivisions. The burn area includes approximately 2,000 homes, up to half of which may have been heavily impacted by the fires, authorities said.

Pelle also referred to no deaths as "miraculous" on Friday, and he said authorities do not have the long list of missing persons typical for such incidents, saying only one person was reported missing and they have since been accounted for.

Numerous injuries have been reported, however, including from first responders, and the sheriff said to expect more.

Tens of thousands of people were forced to flee their homes on Thursday, with the towns of Superior and Louisville the first to evacuate. Among the destruction is a Tesla facility that photos show has nearly burnt to the ground.

Thousands in the state remain without power. An official investigation into the fire is underway, though authorities have said high winds blowing up to 105 miles per hour helped spread what was likely a blaze caused by downed power lines.

"The origin of the fire hasn't been confirmed. It's suspected to be power lines," Pelle said.
Aerial view:
Damage reports are starting to come in. From
ZeroHedge
:
Entire neighborhoods burned to the ground.


Widespread destruction.


More video from the ground.


Fox News
reports
:
A Colorado sheriff who is helping assess damage caused by a wildfire that spread rapidly across an area just outside Denver said Friday he would "not be surprised" if up to 1,000 homes were lost.

Boulder County Sheriff Joe Pelle made the remark while announcing there were no reports of fatalities or casualties, adding that the one person missing after the Marshall Fire tore through the communities of Louisville and Superior on Thursday has been accounted for and is well.

"I would estimate it is going to be at least 500 homes, I would not be surprised if it's 1,000," Pelle told a reporter Friday when asked about the extent of the damage.

A total damage assessment is still ongoing - but Pelle, who on Friday morning flew over the 6,000 acres burned in the fire - said "we did see entire subdivisions... that are totally gone."

Around three to six inches of snow is expected to fall on the region late Friday into Saturday. The weather pattern should bring moisture to the drought-stricken area and help snuff out the last pockets of flames, according to Pelle.

"At this point, as long as the weather holds up here, there's not going to be substantial additional damage from this fire," Colorado Gov. Jared Polis said Friday.

Polis said he spoke with President Biden this morning, who pledged federal assistance in the wake of the disaster.
---
---
Joanne Nova
JoNova
Wed, 03 Nov 2021 18:42 UTC
Think of Glasgow as a costume party for the Uber rich and it all makes sense.
Everyone gets to hobnob, dress up in a Superhero prophet-of-doom outfit and pretend to save the world.
When the richest people in the world turn up, with PM's and Presidents, and even the Royals do live photo tweets — you know the dry UN science conference has turned into the unmissable Olympics of Social Events. Just being there is the fashion statement of the year.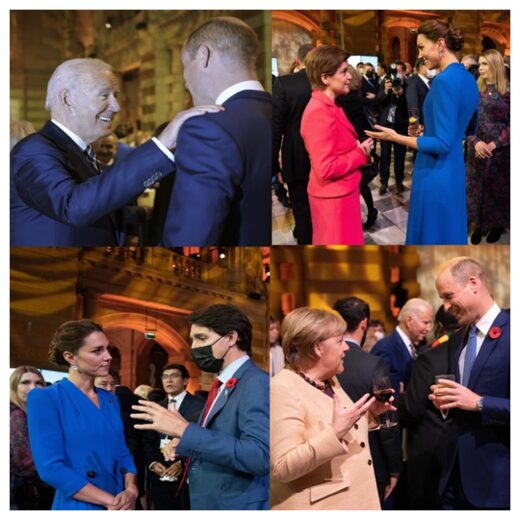 The deals (or spin, such it is) is mostly done. The party is the reward. The World Stage beckons for politicians seeking to look important. While the offer of another glorious junket keeps the minor minions working hard all year.
And any fence-sitting politicians might be awed and swept away in the spur of the moment to offer more than they might have in the cold light of day. (Send them your barbs!)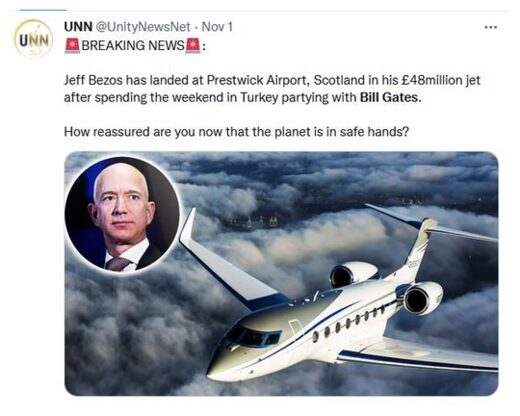 ---
Joanne Nova
JoNova
Sat, 09 Oct 2021 18:12 UTC
The only people worth silencing are those who are right.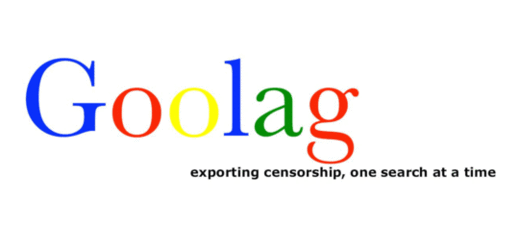 Google is waging a war against skeptics because skeptics have the truth on their side and they win debates too easily. How do we know? There are plenty of wrong people on the internet, and acres of misinformation, but Google is happy to feed those creators. The Flat Earthers are not spreading fast on Youtube, they're not attracting millions of views. But no one needs to cut off their money supply because their arguments aren't persuasive. To stop those ideas from running amok, the world only needs free speech.
Google announces: ...a new monetization policy for Google advertisers, publishers and YouTube creators that will prohibit ads for, and monetization of, content that contradicts well-established scientific consensus around the existence and causes of climate change. This includes content referring to climate change as a hoax or a scam, claims denying that long-term trends show the global climate is warming, and claims denying that greenhouse gas emissions or human activity contribute to climate change.

Google demonetizes content creators who deny climate change

by Ian Miles Cheong, Rebel News
Arrogance knows no bounds:
The tech giant claims it will be able to differentiate between content "that states a false claim as fact, versus content that reports on or discusses that claim."
Who needs scientists anyhow - just Google the truth instead of doing all those experiments?
It's time for skeptics to hone their skills in satire and parody. Let's screw those algorithms!
For content creators who were relying on Youtube adverts, losing the monetization could kill the business, it's a cruel blow. Google's behaviour is grossly unfair and deceptive. It sold itself as a "platform" deceived people into watching and sharing their creative talents, and on November 1 could wipe them out. But good talent can still find a way — not only are there other, better video homes, but it's so much better to get a business model that doesn't feed or rely on Google. My advice would be to connect with your audience, set up a blog or a website, and ask for help and donations. Use Youtube while you still can, to set up a list.
---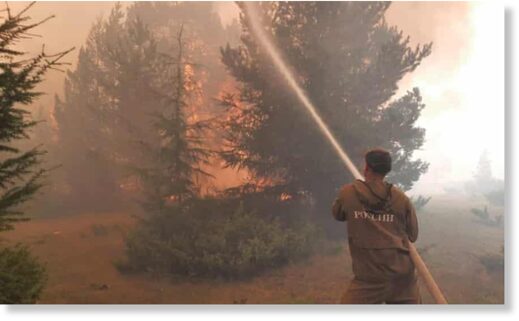 Analysis shows over 18.16m hectares were destroyed in 2021, an absolute record since satellite monitoring began
Russia has endured its worst forest fire season in the country's modern history, according to recent data from the Russian Forestry Agency analysed by Greenpeace.
Fires have destroyed more than 18.16m hectares of Russian forest in 2021, setting an absolute record since the country began monitoring forest fires using satellites in 2001. The previous record was set in 2012, when fires covered 18.11m hectares of forest.
The record was surpassed late last week after a long fire season that has also produced unprecedented levels of global wildfire emissions and upturned daily life for hundreds of thousands of people living in Siberia and elsewhere in central Russia.
---
ITV
Fri, 17 Sep 2021 12:32 UTC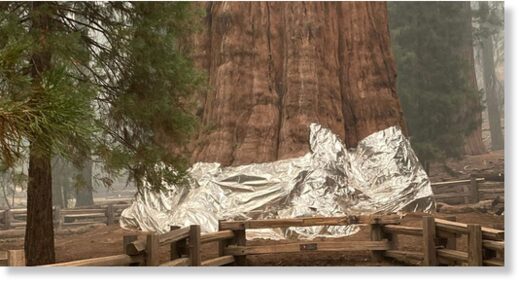 Firefighters are attempting to save the world's largest tree from wildfires in the US by wrapping it in aluminium foil and starting their own fires to burn away flammable material.
The famous grove of gigantic old-growth sequoias is under threat from wildfires burning in California's rugged Sierra Nevada.

The world's largest tree by volume, The General Sherman, in Sequoia National Park's Giant Forest, was wrapped in protection against the possibility of intense flames.

Several key buildings and other sequoias were also wrapped.
The aluminium wrapping can withstand intensive heat for short periods.
---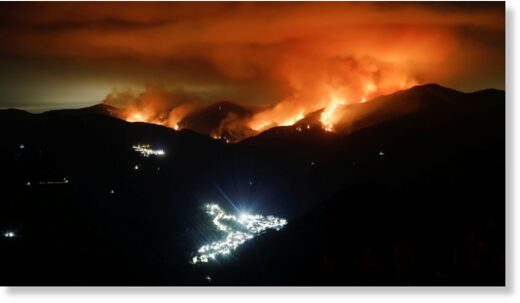 Two more towns have been evacuated and soldiers are being deployed as a wildfire continues to burn on Spain's Costa del Sol.
The battle is being made more difficult by "complicated terrain and the virulent behaviour of the fire", officials said.
The blaze - in a mountainous area above the resort of Estepona, popular with British tourists - has killed one emergency worker since it started on Wednesday.
---
Sam Corbishley and Natalia Penza
Metro (UK)
Fri, 10 Sep 2021 18:55 UTC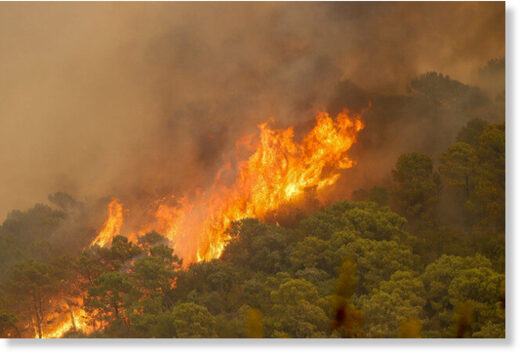 A devastating wildfire affecting mountains behind the popular Costa del Sol resort of Estepona has left a firefighter dead and forced more than 1,000 people to abandon their homes.
The 44-year-old emergency worker was killed on Thursday afternoon while battling the 'out-of-control' blaze alongside colleagues, officials confirmed.
Many local residents and holidaymakers staying nearby were told to evacuate their homes and accommodation, with a small number put up in a sports pavilion set up to house around 100 people.
---
CNN
Wed, 08 Sep 2021 12:15 UTC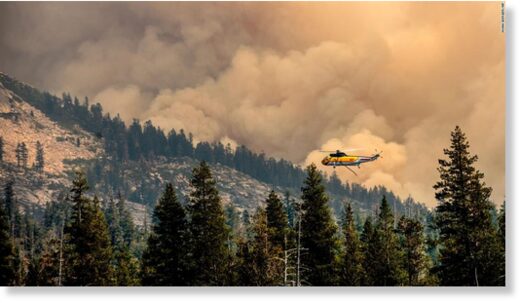 The Dixie Fire in northern California is on its way to becoming the largest wildfire in the state's history, officials say.
It has burned 917,579 acres and was only 59% contained as of Tuesday. Currently, the largest fire by acreage for the state is the August Complex, which burned 1,032,648 acres in 2020.
The Dixie Fire started on July 14 and has damaged or destroyed at least 1,282 structures, according to Cal Fire.
Of the top 20 largest wildfires since 1932, 17 have occurred since 2000; 11 since 2016; five in 2020 -- and three from this year.
"For September through December the entire state shows drier, more wind events, and large fire activity to continue for the next three months," said Cal Fire Chief Thom Porter.
---