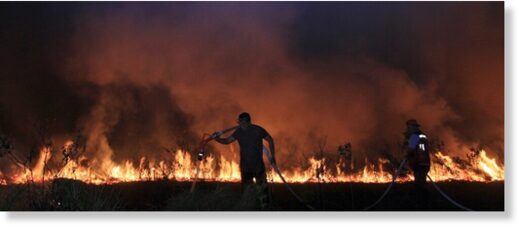 Firefighters in Indonesia were battling several peatland fires in several locations on Sumatra island on Wednesday, officials said.
The fires started Tuesday afternoon near residential areas and along a highway in three villages. The firefighters were hampered because water sources were far away and several reservoirs were dry.
Forest and peat fires are an annual problem in Indonesia that strains relations with neighboring countries. Smoke from the fires has blanketed parts of Indonesia, Singapore, Malaysia and southern Thailand with a noxious haze.